Since we shipped our first copy of Remark Office OMR in 1991, our user base and products have grown dramatically – both in features and in number of users. Over twenty-five years of your feedback have guided our development, making our Remark products the data collection solution of choice for more than 100,000 customers around the world. Your suggestions have resulted in new products (Remark Classic OMR, Remark Web Survey and Remark Test Grading), and your feedback has helped shape the direction of our products, each new version receiving a more intuitive interface and a host of new features. While we can't possibly list all of the users who helped to guide our product line, we want to highlight some customers who have made an extraordinary impact.
You can see a number of our customer stories in our case studies and the Remark Hall of Fame users listed below.
If you are interested in sharing how you use the Remark solutions please submit the case study request or leave us a review. We greatly appreciate your support and feedback!
Remark Customer Case Studies
Remark Customer Hall of Fame
---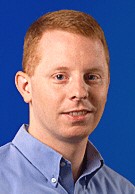 Physics Teacher West Irondequoit Central School District, Rochester, NY Customer since 2011

Program Evaluation and Data Specialist Capital Area Intermediate Unit Enola, PA Customer since 2005
Research Analyst
El Camino College
Customer since 2002
---
Data Formatting Specialist
Mississippi Bend Area Education
Agency
Customer since 2002

Assistant Dean of Instructional Technology
University of Maryland School of
Pharmacy
Customer since 2007

Senior Consultant
Spectrum Business Solutions
Customer since 2007
---
Managing Director
QualityWorks Associates
Customer since 1998

District Information Officer
Webster Central Schools
Customer since 2006

Principal Researcher
Choice Research Associates
Customer since 2002
---

Deputy Strategy Director
Lynn University
Customer since 2005

Manager of Learning Administration and Planning
Rollins, Inc
Customer since 2002

Deputy Strategy Director
Portable Technologies
Customer since 2005
---

Coordinator of Research and Special Projects
University of Guelph
Customer since 2000
President
Performetrics of Florida
Customer since 1997

Professor
St. John's University
Customer since 2000
---

Adjunct Clinical Assistant Professor
New York University
Customer since 1994

Assessment Coordinator
Lac Courte Oreilles Ojibwa
Community College
Customer since 1999

Research Analyst
SUNY - Stony Brook University
Customer since 1999
---

Associate Professor, Department of Psychology
Kent University
Customer since 1998

Owner
Ewing and Associates
Customer since 1995

Director of Institutional Research
CUNY: City College of New York
New York, NY Customer since 1993
---

Director of Research, Evaluation, and Information Technology
The Children's Board of Hillsborough
County
Tampa, FL Customer since 1997

Professor of Psychology/Director
Tuskegee University
Office of Institutional Analysis, Assessment & Evaluation Tuskegee, AL Customer since 1998

President
Organization & Human Development
Palm Harbor, FL Customer since 1993
---

Senior Faculty Technology Specialist
New York University – ITS
New York, NY Customer since 1997

Data Coordinator for Title I
Harford County Public Schools
Bel Air, MD Customer since 1998