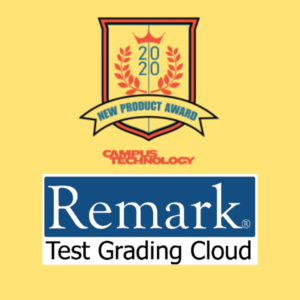 Since their launch in 2004, Campus Technology became one of higher education's top information resources. Campus Technology serves academic and administrative IT leaders by delivering valuable information via their robust website, monthly digital magazine, newsletters, webinars, and more.
In 2020, technology is at the forefront of most education discussions. How will children receive their lessons while social distancing? Can old lesson plans designed in a pre-COVID world be converted to meet the current crisis? Will teachers ever accomplish balancing a hybrid environment of in-class and online learning? While all of these questions and more are being raised, the Remark Products Group at Gravic, Inc. has been hard at work making our Remark Test Grading Cloud application the all-in-one test grading solution for the in-class or at-home teacher.
Since the pandemic started we added several features aimed to make teachers' lives easier. These features include online testing, student feedback reports, question randomization, online test progress indicators, and the ability to show students one question at a time. We simultaneously developed integrations with D2L Brightspace, Instructure's Canvas, and Blackboard. We even offered multiple examples of how educators can use our product with Google Slides, YouTube, and their own custom WebQuests. And yet we're only just getting started.
Campus Technology recognized our efforts in supporting educators during this unprecedented time. During their 2020 New Product Awards, Campus Technology awarded Remark Test Grading Cloud their Platinum prize for best assessment tool. We are honored to receive this award!
Want to learn more about how we can save you, your school, or that special teacher in your life hours of time with assessment planning and grading? Then contact our sales team at [email protected] or 1.800.858.0860. Are you a more hands-on learner? Then sign up for a live webinar or request a free trial to try Remark Test Grading Cloud for yourself!
For additional Remark content, check out our blog, YouTube channel, and Twitter.