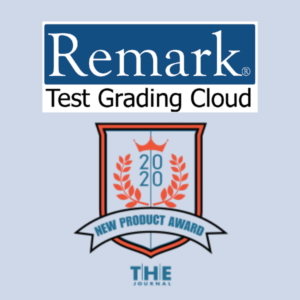 Launched in 1972, THE Journal was the first magazine to cover education technology. Dedicated to improving and advancing the learning process through the use of technology, THE Journal focuses on educating K-12 senior-level district personnel. This includes, but is not limited to, school administrators, technologists, and tech-savvy teachers. THE Journal's ultimate goal is to provide an outlet for educators to discover technology resources that improve and advance the learning process for their students.
With the dawn of remote learning in 2020, education technology discussion, research, and implementation has become a daily activity in every school. THE Journal has helped countless administrators and teachers navigate the massive world of education technology and showcase the very best solutions available for their school's unique needs. This year, THE Journal announced their New Product Awards. These awards are designed to honor the outstanding product development achievements of companies whose products or services were considered to be particularly noteworthy in the transformation of education technology. We are proud to announce THE Journal awarded Remark Test Grading Cloud their gold award for best Formative Assessment category.
Since the pandemic started we added several features aimed to make teachers' lives easier. These features include online testing, student feedback reports, question randomization, online test progress indicators, and the ability to show students one question at a time. We simultaneously developed integrations with D2L Brightspace, Instructure's Canvas, and Blackboard. We even offered multiple examples of how educators can use our product with Google Slides, YouTube, and their own custom WebQuests. And yet we're only just getting started.
Want to learn more about how we can save you, your school, or that special teacher in your life hours of time with assessment planning and grading? Then contact our sales team at [email protected] or 1.800.858.0860. Are you a more hands-on learner? Then sign up for a live webinar or request a free trial to try Remark Test Grading Cloud for yourself!
For additional Remark content, check out our blog, YouTube channel, and Twitter.