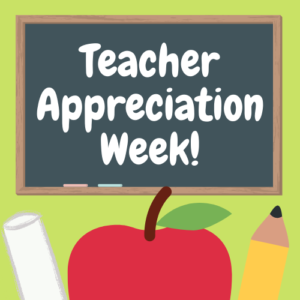 May 4th is Teacher Appreciation Day, the most important day of Teacher Appreciation Week. Over the past 365 days, parents and students the world over have discovered a deeper appreciation for the teachers in their lives. In that spirit, we have compiled a list of our articles that are teacher-centric for you, along with some thanks to the teachers who impacted our lives the most.
Former Blogs for Teachers
Interested in saving time in your grading?
The Teachers We Would Like to Thank…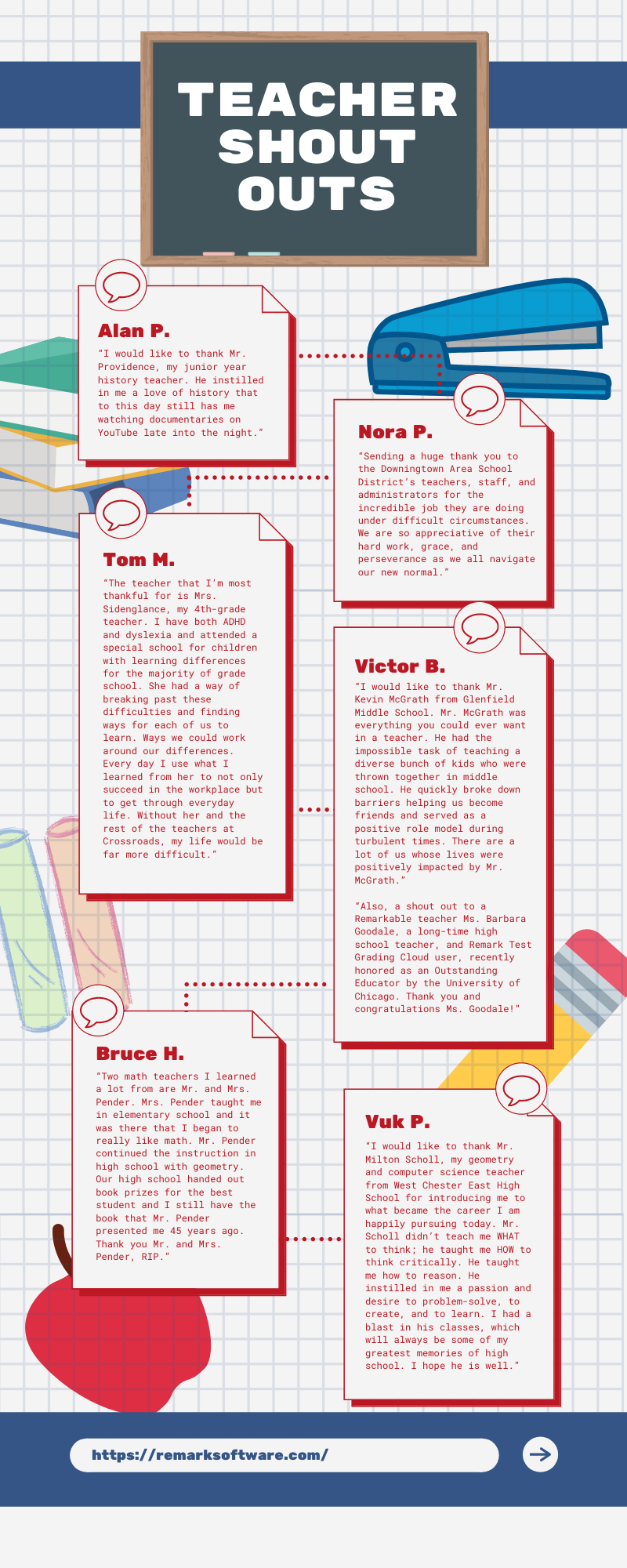 What is Remark Test Grading Cloud?
Remark Test Grading Cloud is an advanced grading solution created by Gravic's Remark Team. The hosted application allows teachers to create their own custom assessments, and distribute the assessment on paper or online. Grades are received by either scanning the paper forms, or via online submission, allowing the teacher instant access to powerful reports for every class, student, question, comment, and answer selected. For the past year, Remark Test Grading Cloud has been tirelessly working to be the best testing solution on the market, expanding our online testing capability by adding timed tests, the ability to email student feedback, and adding more options when administering online tests than ever before.
To learn more about Remark Test Grading Cloud, please contact our sales team at [email protected] or 1.800.858.0860. You can also request a free trial or sign up for a live webinar. We look forward to hearing from you!