The following is a guest blog post from Alan P., a public-school teacher in a large city school district who has written for us previously.
What makes Remark Test Grading Cloud so useful to me isn't just the number of ways my students can take assessments, but also the types of questions I can ask. Today, I want to highlight just one of the question types that can make your assessments more versatile — open response questions.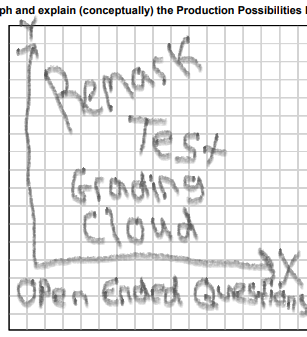 When I create an open response question, I am presented with a variety of options. As an English teacher, I personally love the lined boxes that allow me to collect qualitative responses without influencing any of my students with predefined answers. Better yet, I can make the box as long or as short as I want, allowing me to ask constructive response questions, short response questions, or even ask for an essay on any topic pertaining to our lesson. This is invaluable when preparing my students for state testing, as not only do I gain critical summative information on where my students levels of understanding are, but I also am preparing my students for what a real state test will look and feel like.
But it's not just teachers of the arts who benefit, my STEM teacher friends benefit too. On their assessments, they can add grid lines in order to have students show their work through examples like graphs, or ask students to organize their work through a chart.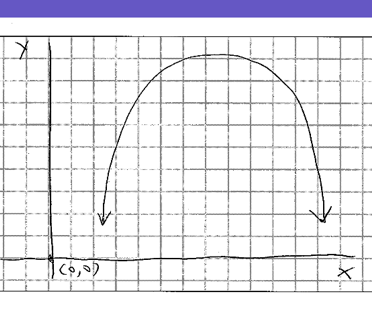 When scanned, Remark Test Grading Cloud automatically grades all multiple-choice answers for me, and then compiles each open response answer for my review. This allows me to type in the points the student received, as well as add any comments, questions, or concerns I may have over the student's response. When finished, comments are made available in select reports, which can be handed out or emailed to the students individually. These options allow teachers to create their own unique assessment, grade them quickly, and most importantly, offer feedback minutes after the tests are processed.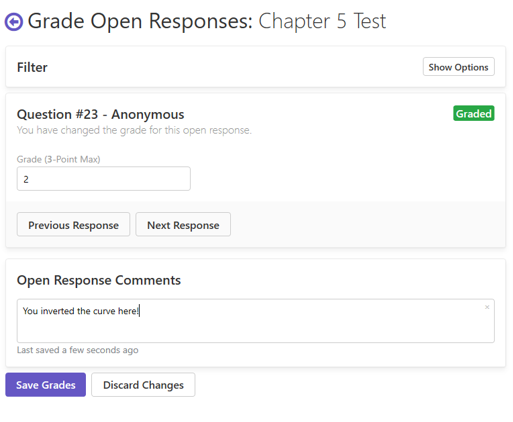 To get more tips on using Remark Test Grading Cloud, make sure to check out our blog, follow our Twitter account, and make sure to subscribe to our YouTube channel. We are also offering free limited time trials to instructors. Request your free subscription here!