This week's topic: Custom Report Headers in Remark Quick Stats
Custom Report Headers allow you to customize titles or add graphics to your report headings. These custom report headers can be saved, reused, and even shared with other Remark users within your organization so everyone's report headers are the same.
Join us as we demonstrate creating a custom report header within Advanced Grade or Advanced Survey that will appear on all reports and can be shared. If you prefer to use Quick Grade or Quick Survey, we'll also show you how to create a custom report header in individual reports.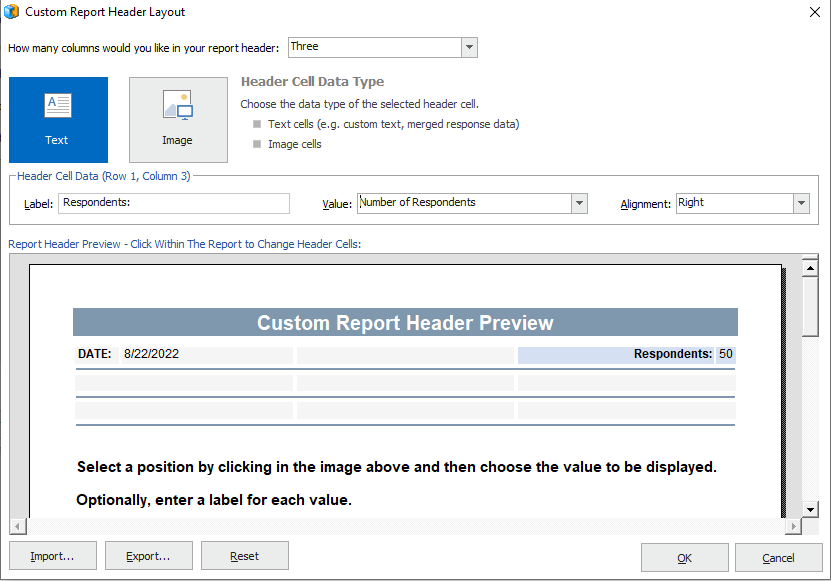 This webinar is targeted at intermediate Remark Office OMR users.
Click here to sign up for this monthly webinar.
Webinars are free to customers with current maintenance or technical support agreements. If you do not have a current agreement, the cost of each webinar is $50 USD. Why not consider purchasing a support agreement? A support agreement entitles you to attend any monthly webinar at no additional cost. For support status information, contact our support department.