We know instructors love to use Remark Test Grading to streamline the testing process. With its ability to administer paper and online tests, coupled with powerful reports, it's a fan favorite in schools and universities around the world. With just a few clicks you can set up a class and test, or pull one in from your learning management system. Then give that test to your students and run the many reports to track progress and inform instruction. It's a great way to save time and money, all while ensuring students succeed.
We're excited to let you know that we've launched a new update for the application. We'd like to give a huge shout out to all of the beta testers who helped us with our new look. We're excited to unveil it!
Here's a quick look at what's new:
New Layout: We've updated the layout to a more modern and responsive look. It should look familiar to you if you use social media apps like Twitter. On the left, you will find filtering and sorting. In the middle is the heart of the application, with your classes, tests, and so forth. And on the right, you'll find additional details pertaining to the page you are viewing. As you use the application more, this layout assists with keeping things neatly organized and makes the application run faster!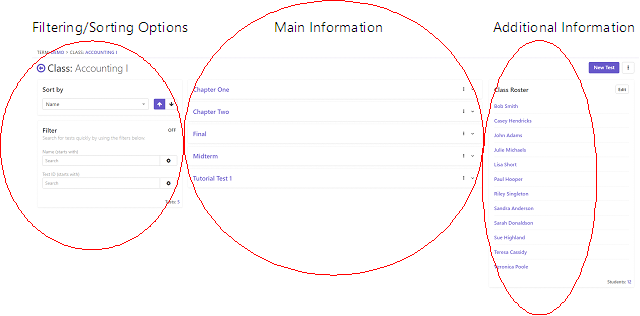 Want to see a quick tutorial for the new look? Administrators click here. Instructors click here.
SSO (Single Sign On): Remark now optionally supports SSO, or single sign-on, which allows you to log in through your organization's single sign-on provider. We use the WorkOS platform to provide this support, which is full-featured and already commonly used in organizations. SSO is an optional add-on to the application. Please contact

[email protected]

if you are interested in purchasing this add-on.
Answer Sheets: We updated our standard (pre-defined) answer sheets so that administrators can design their own and then include them in the standard answer sheet list when instructors create a test. This feature allows you to push out the designs that you want so that you know instructors are using the right test. It also makes it easier for instructors, as they don't have to create their own tests using the designer.
Creating Default Answer Sheets: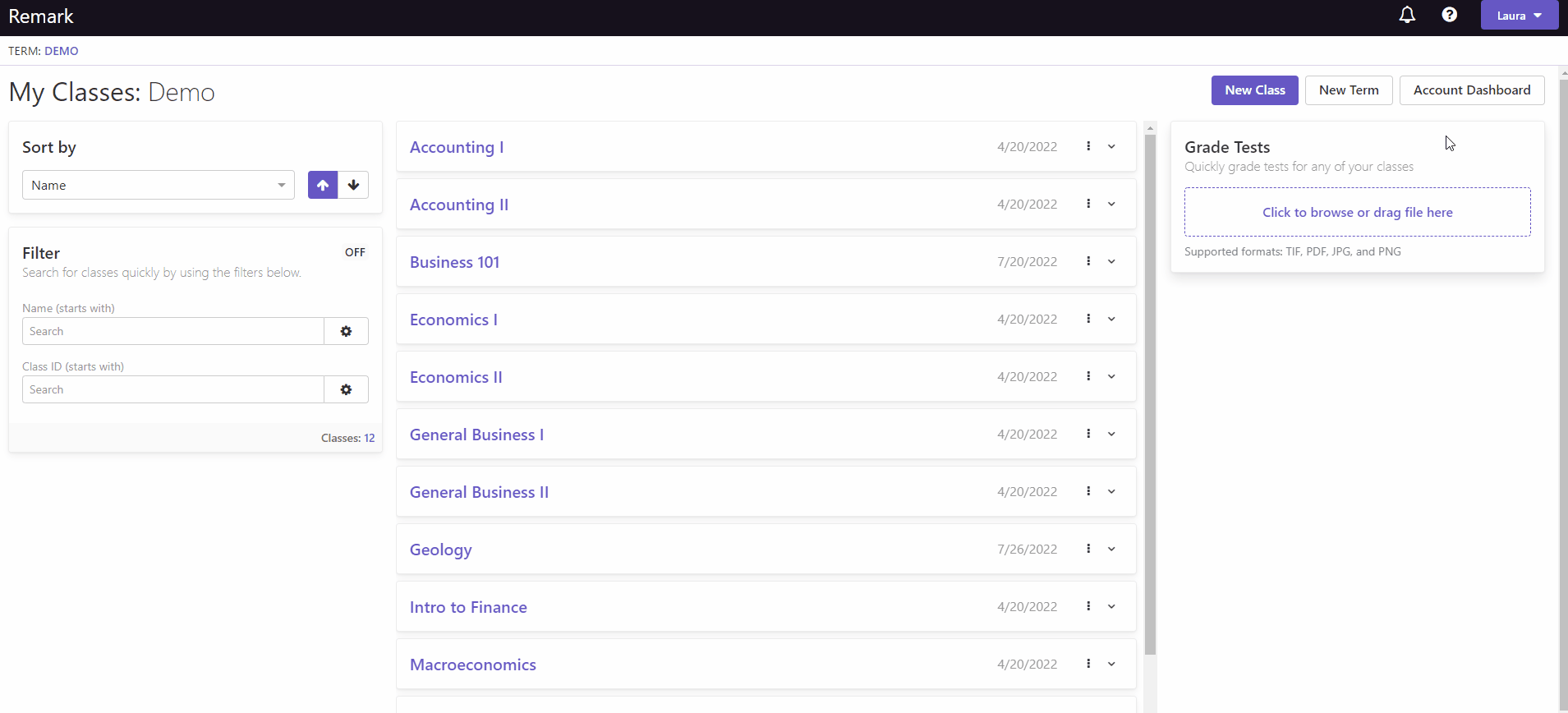 Using a Default Answer Sheet:
Deactivating Classes, Instructors, and Students:

You spoke, we listened!

The ability for an administrator to deactivate classes was added back to the Account Dashboard. In addition, you can deactivate students and instructors as well.
Deleting Answer Keys for Live Tests: If a test is live, you cannot delete an answer key. You will need to close the test, update the key, and then make the test live again.
Thinking of a feature we haven't added yet?
Then consider suggesting it to us! Remark Software has been in business for over thirty years thanks to our relationship with our loyal customers. Please feel free to provide us with as many ideas or suggestions as you want! Often, a Remark Team member will reach out to you to discuss your needs need so we can get them on our official development list.
Not yet a Remark Test Grading customer?
Then what are you waiting for? You can schedule a free personalized demonstration for yourself, your department, or your school! Or get a free trial and test it out! Ready to buy? Then contact us below to receive a personalized price quote.