Introduction
The Honeoye Falls–Lima Central School District in New York comprises 74 square miles including nine towns in three counties and serves over twenty-one hundred students. This year they had a very important Board of Education election that included votes on a proposed fifty-three million-dollar school budget, purchasing several new school buses, and selecting new school board members.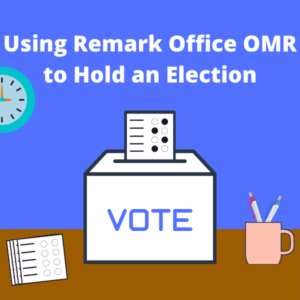 Background
Thanks to COVID-19, this year's election would be more difficult than ever. Bruce, Cindy, Cathy, and the team turned to their long-time technology partners at Eastern Managed Print Network, a Xerox Company, to see if they could help. Eastern quickly recommended Gravic's Remark Office OMR software as a solution to help simplify the process for them.
The Ballot Process
Election season is hard enough in a normal year, with stringent rules, hard deadlines, and intense oversight. Of course, 2020 is no normal year. Thanks to the onset of COVID-19, mail-in ballots have increased two-fold. All of these extra ballots need to be created, printed, mailed to recipients, returned, checked, opened, read, and tallied.
The election process was looking to be more daunting than ever. Of the situation, Bruce said, "Our normal budget for mail-in votes pre-pandemic ran in the range of the twelve hundred, and this time I think for us, and in general all around the county, everybody felt their budget for votes was coming in two or two and a half times above normal."
Each year ballots must be created to reflect new candidates and propositions. To keep the ballot up to strict standards and to create print, fold, and ship them on time, a versatile solution would be needed. As it was close to election day and time was not on their side, the team needed the Remark solution to adapt to the existing format of their ballots. Remark was up to the task! With a few minor changes to the MS Word document, the district was able to print their ballots on plain paper for distribution to voters in time for election day.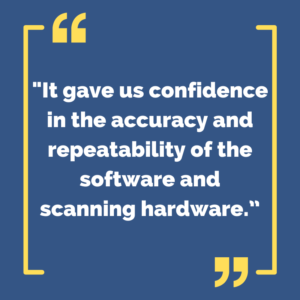 Due to the importance and financial gravity of this election, nothing could be left up to chance. That's why Bruce and team decided to perform various dry runs before election day. They created a set of 100 ballots with an exact amount of various errors that they wanted to see appear during their audit. Remark Office OMR passed these tests with flying colors and reassured them that they made the right choice in choosing Remark. "It gave us confidence in the accuracy and repeatability of the software and scanning hardware."
After the ballots were created, tested, and printed, the team had to switch their focus to mailing. When someone requests a mail-in ballot, it must be logged, folded into the envelope, and then mailed out. When it comes back sealed, multiple levels of verification must be performed to ensure the sealed ballot belongs to the person who signed it. Next, the sealed ballots must all be cross-checked with the original list of those who requested a mail-in ballot. Then, after all that, they still have to open it on election day and decide if the ballot is acceptable before finally tallying the vote.
Election Day
The district received nearly three thousand ballots that needed to be counted and tabulated on election day. With the help of the Remark Office OMR software and the Xerox MFDs at the school, Honeoye Falls–Lima Central School District found that reading the folded ballots took no time at all and saved countless hours as opposed to tallying the votes by hand.
The process explained by Bruce was, "We get the ballots out [of the envelope], unfold the ballots, and get them straightened out. We decide which ones are valid, and then create a stack where we know how many are there. Then we scan that stack, make sure the proper number was scanned, and validate that they all showed up in the image file. Once we knew we scanned all the ballots in that paper stack then we did everything digitally."
Of the length of time that it took for their total election process, Cindy said, "We started at 5:00 PM and we ended somewhere around 10:00 PM. We started doing the scanning and calculating part between 7:30 and 8 PM. It didn't take long to process and tabulate all the ballots."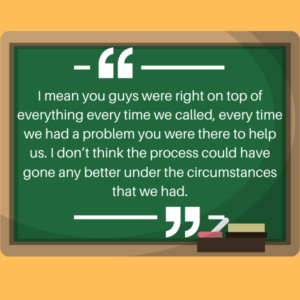 Ultimately, the Honeoye Falls–Lima Central School District was able to use the same Xerox copier for scanning the ballots. By scanning one hundred at a time and reading the images in Remark Office OMR, they quickly finished after reading 2,756 total ballots.
Closing Remarks
Cindy summarized the experience best: "This came at us fast and furious so I really appreciate it. I mean you guys [Remark Support] were right on top of everything every time we called, every time we had a question you were there to help us. I don't think the process could have gone any better under the circumstances that we had."
Remark Office OMR
Remark Office OMR Software has powered countless data collection processes for schools, universities, businesses, non-profits, governments, hospitals, and anyone else who needs to collect and analyze data from paper forms. Our company, Gravic Inc, has been helping to better the lives of our 100,000+ customers in over 130 countries for over 40 years. Since 1991, our full line of Remark Solutions have processed billions of documents and saved our customers countless hours.