The Faculdade de Ciências e Tecnologia at the Universidade Nova de Lisboa teach classes with up to 800 students per class. They sought increase accuracy of the results and decrease time spent grading. After finding Remark Office OMR from an internet search, the department was able to grade tests more accurately and in a fraction of the time previously required.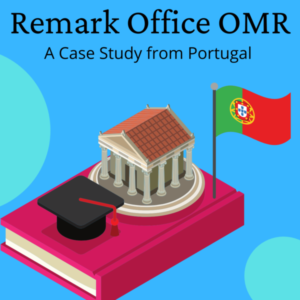 The Challenge
Filipe Tiago de Oliveira teaches Physics to students majoring in engineering at Universidade Nova de Lisboa. Over the course of a semester, he administers several quizzes and tests to his classes in which he teaches hundreds of students at a time. These tests and quizzes were previously graded by hand. Filipe and the Physics Department tried several processes to expedite grading, including overlaying a transparent answer sheet to quickly see whether responses were correct or incorrect. However, all their manual processes proved to be quite time consuming and were prone to error.
The Solution
Filipe discovered Remark Office OMR and several other solutions through an internet search, and was sold on Remark Office OMR's superior performance. He found that Remark Office OMR was easy to use and understand. He mentioned, "Since 2012 we have been using Remark® Office OMR (Remark) to grade all the MCQ test answers sheets. This is very user-friendly software, can be quickly learned, is intuitive and if the answers sheet follows the rules specified in Remark's website, its reliability is virtually 100%."
With previous methods, the FCT NOVA Physics Department, whose courses contain between 200 and 800 students, would spend 2 to 3 weeks grading an exam.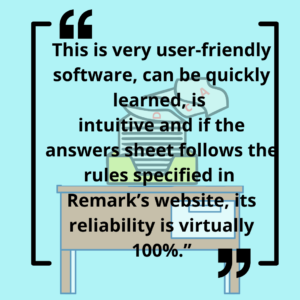 After implementing Remark Office OMR to grade their exams, the department was able to grade exams in a matter of minutes. This means that results can be relayed to students the same day the test was taken. The professors love the extra time they have gained, as it allows them to re-invest their time. Filipe stated, "Since the time spent grading and proctoring is substantially reduced, professors can effectively focus on improving teaching and on their research activities."
The switch was so beneficial and successful that the department's methods with using Remark Office OMR have been implemented by other departments at the university. Additionally, the methods have spread to other universities as well.
Favorite Features
Filipe has several favorite features in Remark Office OMR. One aspect he really enjoys is being able to grade multiple versions of tests simultaneously. He also appreciates the ability to quickly address questions with multiple responses with the Review Exceptions feature. Lastly, he also likes the template creation and the ability to create customized forms.
Filipe wrote a paper detailing his grading procedures in which he explained his use of and experience with Remark Office OMR, as well as other parts of his process. You can read his paper here.