This week's topic: Review Exceptions Feature in Remark Office OMR!
Beginning with Remark Office OMR 11.2, Review Exceptions allows you to set anything that is reviewed to a 'Reviewed' state so it can be reviewed again. This new feature replaces the original exception color with pink so after your exceptions are reviewed, you know which cells were reviewed and can review them again if needed. This is a helpful feature as it allows you to still see the cells that were changed. Additionally, the 'Reviewed' cells can be re-reviewed if a second person needs to run review exceptions again for confirmation purposes. Join us as we show you how to enable and use this new feature during form processing as well as when reviewing exceptions after data has been captured.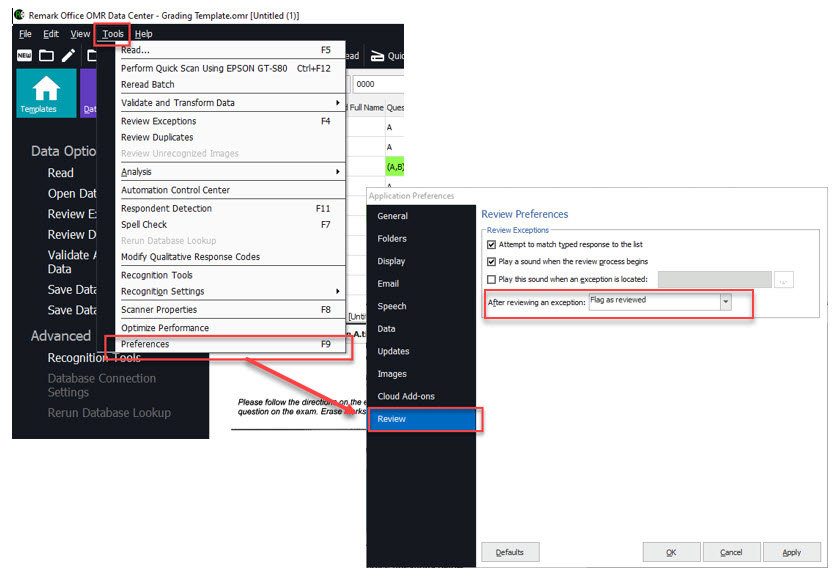 This webinar is targeted at intermediate Remark Office OMR users. But, whether you're an intermediate user or a seasoned pro, this webinar is tailored to provide you with invaluable tips and techniques to leverage batch headers effectively. Secure your spot today by clicking the link below and take your data analysis skills to new heights!
Click here to sign up for this month's webinar!
Webinars are free to customers with current maintenance or technical support agreements. If you do not have a current agreement, each webinar costs $50 USD. Why not consider purchasing a support agreement? A support agreement entitles you to attend any monthly webinar at no additional cost. For support status information, contact our support department.