This week's topic: Combining Data Files in Remark Office OMR!
Do you have a form that you regularly use to collect data and save the collected data in multiple or separate data files? Maybe it's a conference evaluation for different sessions or the same test for different classes/periods where the form is the same but the participants/students change. Would you like to know how to combine those data files so you can generate reports on the combined data? There's a feature in Remark Office OMR that allows you to do just that. This webinar will cover available options and how to utilize them to easily generate reports.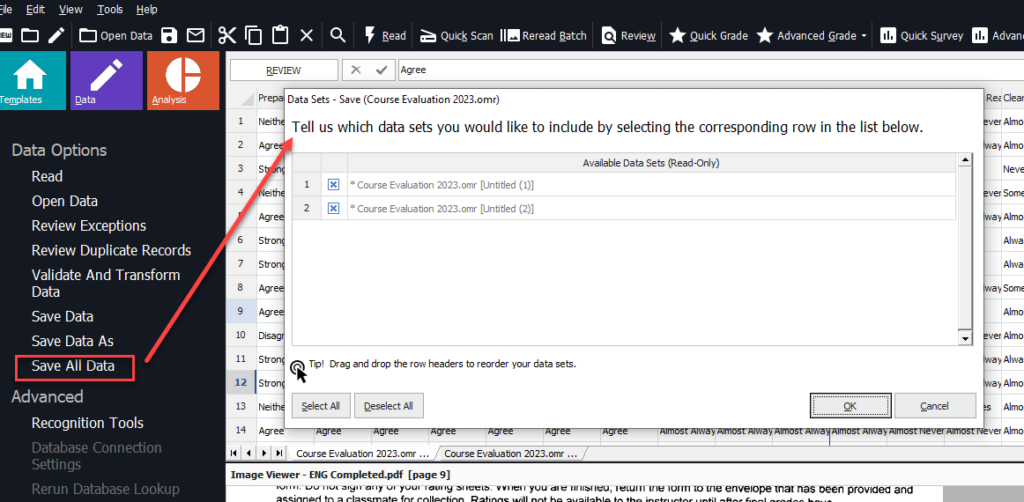 This webinar is targeted at intermediate Remark Office OMR users. But, whether you're an intermediate user or a seasoned pro, this webinar is tailored to provide you with invaluable tips and techniques to leverage batch headers effectively. Secure your spot today by clicking the link below and take your data analysis skills to new heights!
Webinars are free to customers with current maintenance or technical support agreements. If you do not have a current agreement, each webinar costs $50 USD. Why not consider purchasing a support agreement? A support agreement entitles you to attend any monthly webinar at no additional cost. For support status information, contact our support department.