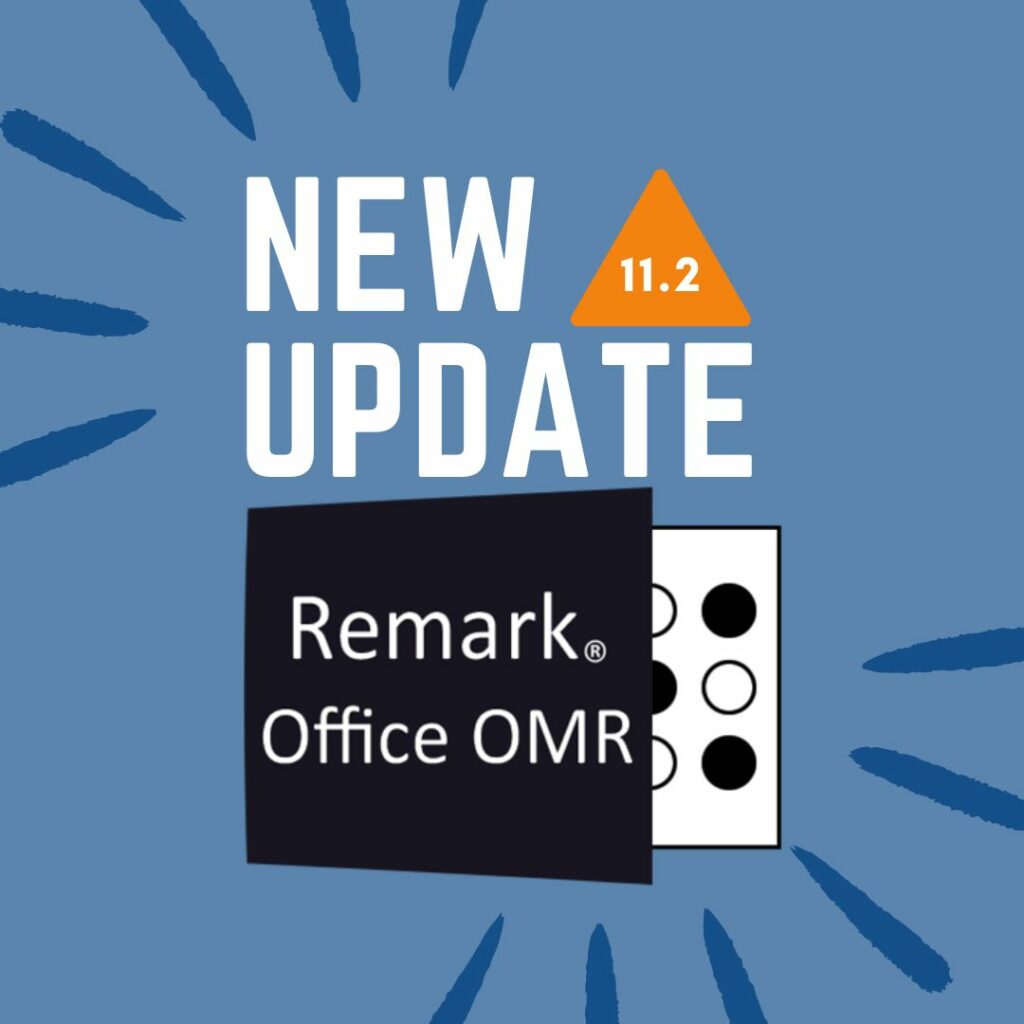 The Remark Team is thrilled and proud to unveil the latest release of our flagship software, Remark Office OMR with the release of Remark Office OMR 11.2! We have dedicated ourselves to listening to our community feedback, and continuously improving our product to meet the evolving needs of our long-standing and valued customers worldwide.
This update boasts an array of exciting features, enhancements, and bug fixes, with two standout additions that have been eagerly anticipated. First, we introduce the Student Pretest/Posttest Report, a powerful tool that enables educators to assess student progress with remarkable precision. This new report has been requested many times and allows users to gauge the effectiveness of their teaching of course material by comparing student scores on pretests and posttests. Another often requested feature that was added is the ability to re-review the data enabling multiple people to review any changes made. This is accomplished through a new "Reviewed" exception type. When activated, the first reviewer can review data and make changes as needed. The exception will change to the "Reviewed" state so that another reviewer will be able to review everything again. Version 11.2 has many more updates and fixes requested by customers. These customer-suggested features exemplify our commitment to delivering unparalleled efficiency and functionality in Remark Office OMR.
This update to Remark Office OMR is absolutely free for those who have an active maintenance agreement. Simply click Check for Updates under the Help menu in the software if you don't see it automatically. To ensure access to future updates and support, we encourage you to purchase or renew your maintenance agreement by contacting The Remark Team at [email protected]. Don't miss out on the benefits of staying up-to-date with the latest advancements in Remark Office OMR! Excited to learn more? Click the button below to explore the full range of new features and fixes introduced in Remark Office OMR 11.2.
As always, please keep your comments and suggestions coming and if you are using Remark Office OMR in an interesting way we would love to hear about it!