This week's topic: Handling Invalid, Missing, Blank & Multiple Responses in Remark Office OMR
Invalid, Blank, and Multiple responses have specific values assigned to them for reporting purposes. If you need to change those values to suit your specific needs, do you know where that is done within Remark Office OMR? When reporting, you can choose different ways to display the missing values. During this webinar, we will discuss where to set the values assigned to these items prior to processing data. We will then discuss how to include/exclude this data in your reports as well as how to break out blank and multiple responses into their own categories.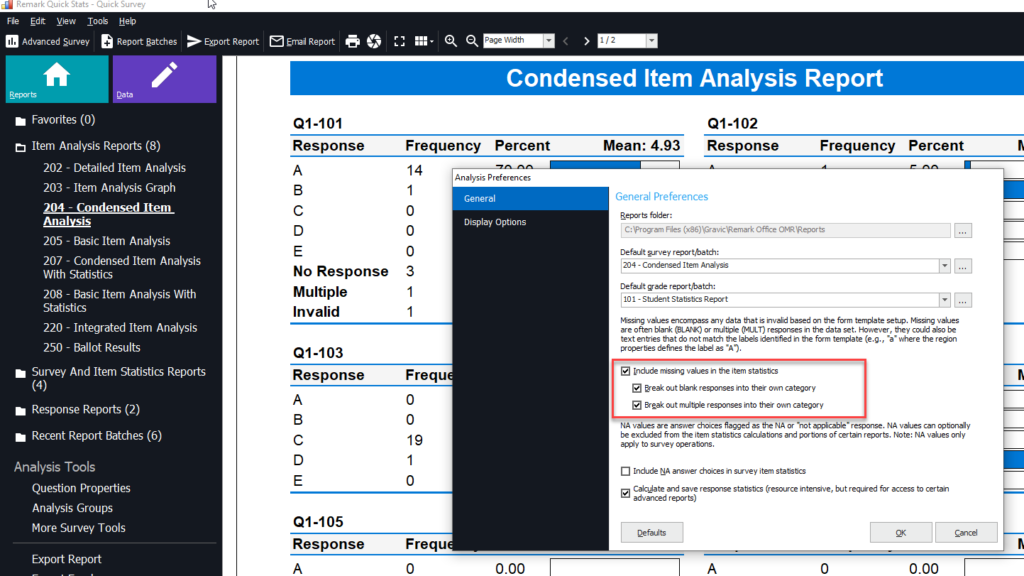 This webinar is targeted at intermediate Remark Office OMR users.
Click here to sign up for this monthly webinar.
Webinars are free to customers with current maintenance or technical support agreements. If you do not have a current agreement, each webinar costs $50 USD. Why not consider purchasing a support agreement? A support agreement entitles you to attend any monthly webinar at no additional cost. For support status information, contact our support department.