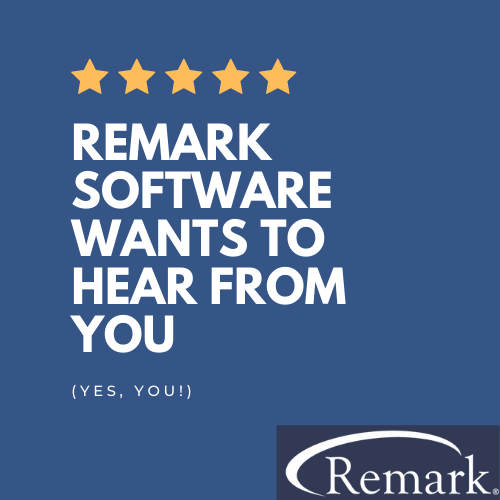 Here at Gravic, we value our customers' feedback — we show it by consistently implementing customer ideas and recommendations into each update for our product lines. For example, our sales and support teams hear from customers every day who have specific needs in using our flagship product, Remark Office OMR. We are amazed at some of the use cases customers have found to extend the product to handle varied types of forms for different applications. Meanwhile, we hear from many educators in K-12, higher education, and training departments regarding features to add to make Remark Test Grading the quintessential grading tool.
Our dedication to our customers is why we wanted to draw attention to two of the ways you can make your voice heard.
Consider suggesting a feature. We created this form so you can easily inform us which product you're using, and how you believe we could enhance our list of features. Feel free to provide as much detail as possible, sample forms and/or reports are always helpful in fully understanding your need. Often, a Remark Team member will reach out to you to discuss the need so we can get it on our development list.
Consider writing a review. For over 30 years we have invested in our products to make them the best on the market while keeping our prices at a reasonable rate in order to best serve our customers. A customer telling their peers how they like our products is much more impactful than advertisements from a marketing department. We encourage you to help us out by writing a review or otherwise letting your peers know what you think of our products. We very much appreciate it!
Thanks to all of our customers for your continued support of our Remark products!