Within Remark Office OMR 11 there is now a link to the Remark Office OMR Support videos within the Help menu. Inside of Remark Office OMR 11, simply click the "Help" button in the main toolbar, and then scroll down to "Training Videos." That's it!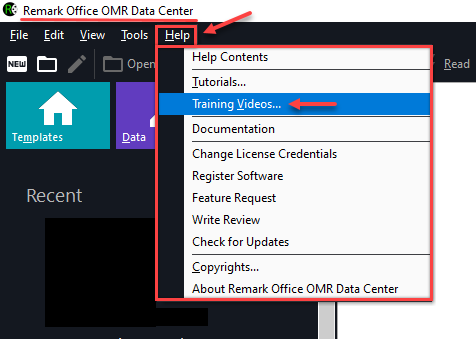 This link will take you to the Remark Office OMR Support Videos page, where you will find both short how-to videos describing specific feature enhancements and longer pre-recorded webinar videos that cover more in-depth features and processes in Remark Office OMR.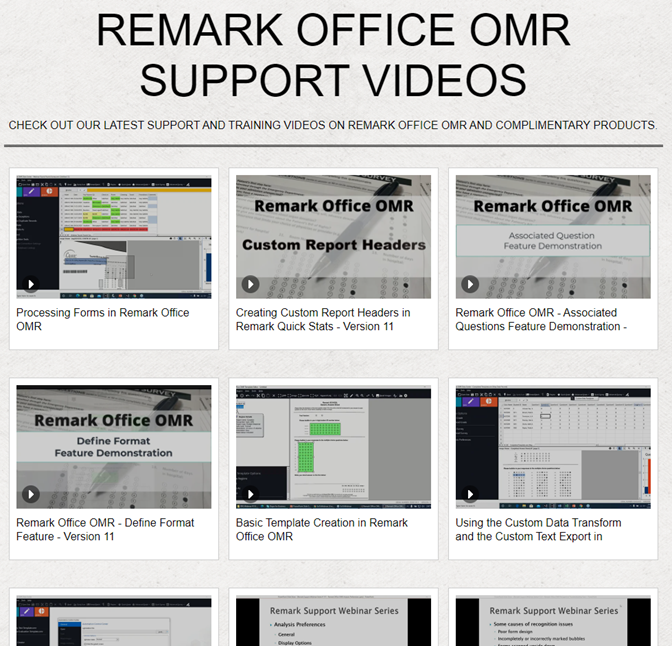 Remark Product Support can be reached Monday – Friday (except major holidays) from 9am – 6pm Eastern Time at 610-647-8595 or by email at [email protected].