Multiple Test Versions Part 1 – Standard Answer Keys in Remark Office OMR
Multiple test versions are often used to make it more difficult for students to cheat by looking at another student's paper while taking the test. Remark gives you two options for using multiple tests version. In this webinar we will cover the first option: Standard Test Versions. With Standard test versions, you can enter each test version key and then have the software match the data to the appropriate answer key for grading. This webinar will focus on answer sheet test version identifiers, answer keys, completing the Advance Grade screens for standard test versions, and show how each test version appears in the reports.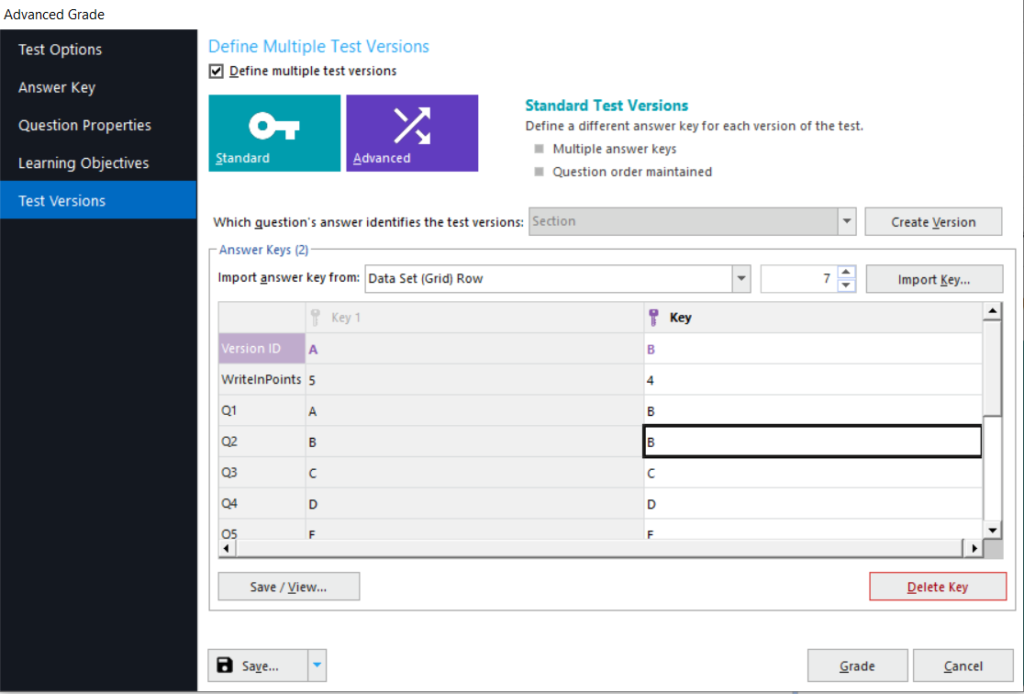 This webinar is targeted to intermediate Remark Office OMR users.
Sign up for this monthly webinar.
Webinars are free for customers with current maintenance or technical support agreements. If you do not have a current agreement, the cost of each webinar is $50 USD. Why not consider purchasing a support agreement. A support agreement entitles you to attend any monthly webinar at no additional cost. For support status and information, contact our support department.
You can view upcoming webinars here.