Filtering Data in Remark Office OMR
Do you need to create a data set that contains only a specific subset of your collected data so you can generate reports or export just that specific data? You can do this by creating filters or by utilizing report batches. This webinar will teach you how to use filters to separate your data into more meaningful data subsets either by manually filtering or by using a report batch.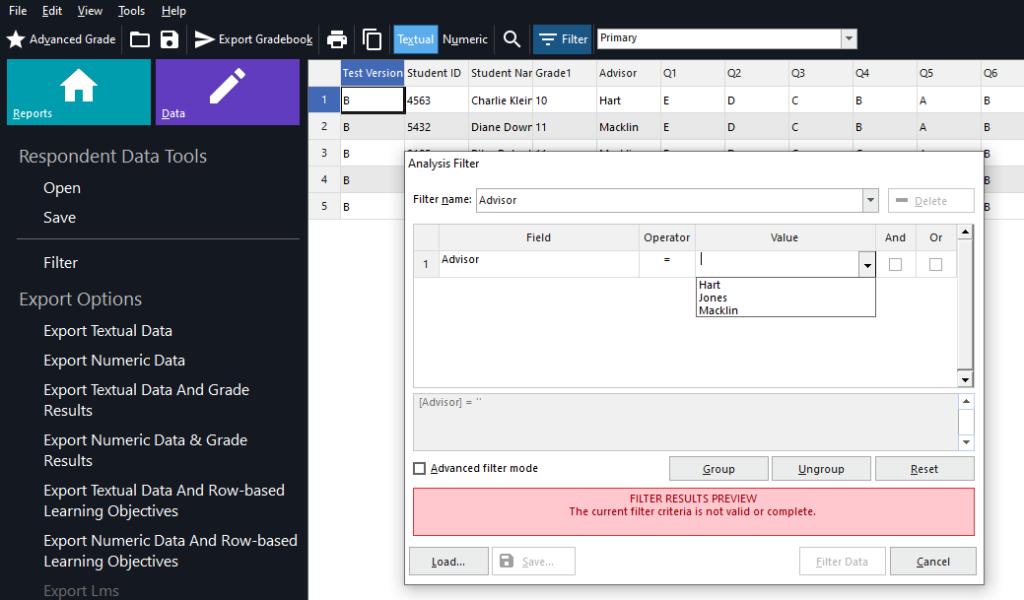 This webinar is targeted to Intermediate Remark Office OMR users.
Sign up for this monthly webinar.
Webinars are free for customers with current maintenance or technical support agreements. If you do not have a current agreement, the cost of each webinar is $50 USD. Why not consider purchasing a support agreement. A support agreement entitles you to attend any monthly webinar at no additional cost. For support status and information, contact our support department.
You can view upcoming webinars here.