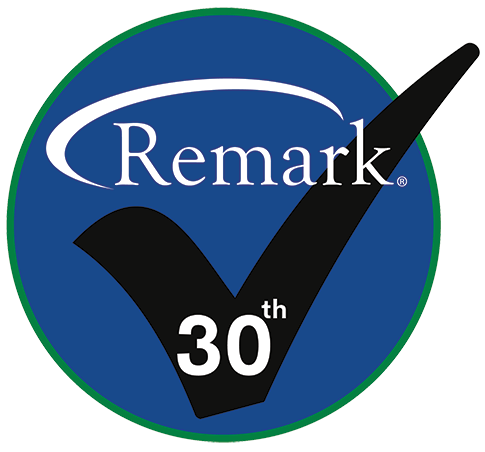 On January 15, 2021, Gravic's Remark Team celebrates the 30th anniversary of the very first sale of Remark Office OMR and the beginning of our Remark Products group way back in January 1991. Back then we weren't Gravic but went by the name Principia Products. Unlike today where our sales are mostly digital, back then they were shipped on 3 1⁄2 or 5 1⁄4-inch floppy disks, running on early versions of Microsoft Windows.
Since our humble beginnings, we have gone on to practically write the book on OMR (optical mark recognition) software. Some of our accomplishments over the last three decades include having been granted several patents, building a global network of partners and dealers, creating product spin-offs, and finally breaking out of the PC and Windows world with our rapidly expanding cloud-based Remark Test Grading Cloud application.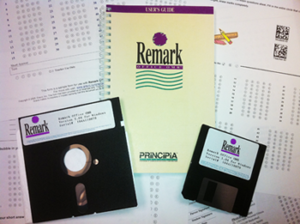 At Gravic, our core purpose is to improve society through innovation. Since 1991, our flagship product, Remark Office OMR (now on its 10th version), has gone on to find new ways to innovate and break the mold in the world of data collecting we helped create. We are proud of how our software has been used to process hundreds of millions, likely billions of forms. Remark Office OMR has saved countless hours for our customers by powering data collection processes for schools, universities, businesses, no-profits, governments, hospitals, and anyone else that has needed to collect and analyze data from paper forms.
Of course, none of this would be possible without all of you. Our loyal customers, our tireless resellers, and our dedicated employees from long ago to today. We are here today only because you made it possible! Below is a video about who we are, where we came from, and how far we've come.
To celebrate this milestone, the Remark Team has decided to spend 2021 taking a trip down memory lane to honor our most Remarkable moments in the last 30 years. Stay tuned to all of these highlights, plus other new content coming soon, by following this blog and our social media channels.