Remark Office OMR Recognition Troubleshooting Tips: Tuesday – Wednesday, August 26, 2:00 PM EDT
Are you having problems with Remark Office OMR recognizing and/or reading your data correctly? Maybe it is a 3100 Error, a light mark not reading or data just not reading as expected. This webinar will show you troubleshooting tips to help you resolve some common recognition issues.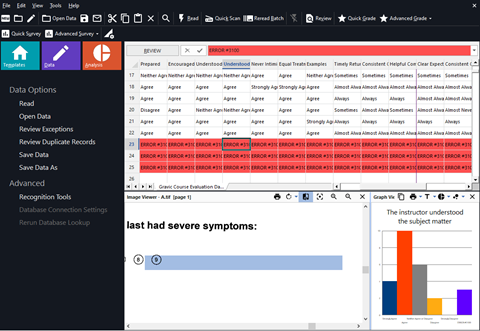 This webinar is targeted to beginner and intermediate Remark Office OMR software users.
Sign up for this monthly webinar
Monthly webinars are free for customers with current maintenance or technical support agreements. If you do not have a current agreement, the cost of each webinar is $50 USD. Why not consider purchasing a support agreement? A support agreement entitles you to attend any monthly webinar at no additional cost. For support status and information, contact our support department.
You can view upcoming webinars here.