Do you find yourself manually filtering and running the same reports over and over again? Did you know Remark includes a Report Batch feature that allows you to auto filter data based on regions from the form template, display, print and export multiple reports at one time? If you need a time saver, this feature may be for you!
This webinar is targeted to beginner users.
Sign up for this monthly webinar.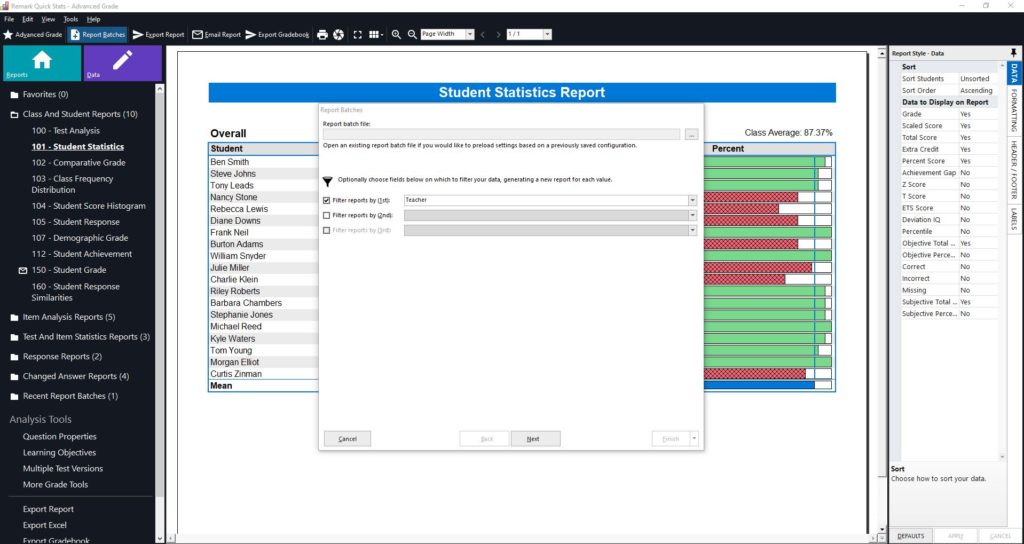 Monthly webinars are free for customers with current maintenance and or technical support agreements. If you do not have a current agreement, the cost of each webinar is $50 USD. Why not consider purchasing a support agreement? A support agreement entitles you to attend any monthly webinar at no additional cost. For support status and information, contact our support department.
You can view upcoming webinars here.