Gravic is excited to be exhibiting at the South Carolina EdTech Conference in Greenville, SC on November 6-7. We will be demonstrating how to grade tests from anywhere with our Remark Test Grading Cloud solution. See how you can create custom test answer sheets and print them on plain paper. Scan completed tests using an image scanner or copier. Email completed test images to the cloud or upload them from any device with a modern web browser. Then use the built-in analysis reports to evaluate student and class performance. You can also export the grades to the gradebook of your choosing, such as Canvas, Blackboard, Sakai, Moodle, and more.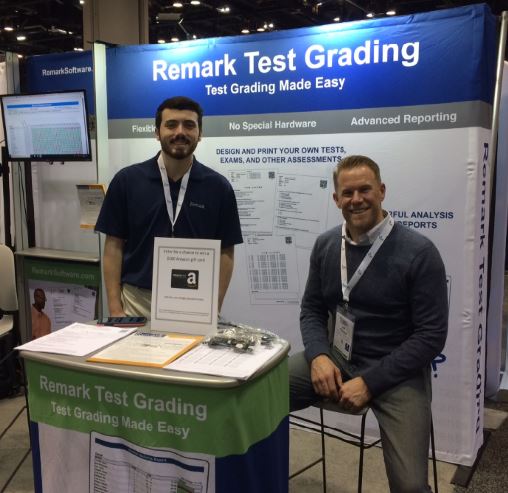 Stop by booth #443 to learn more about how Remark Test Grading Cloud can meet your test grading needs. Sign up for a free trial version of Remark Test Grading Cloud. We'll also have a drawing for a $100 Amazon gift card! This year's conference will be held at the Greenville Convention Center, located at 1 Exposition Dr, Greenville, SC 29607. You can stop by our booth during the following expo hours:
Wednesday , November 6th 9:30AM – 5:30PM
Thursday, November 7th 9:30AM – 5:00PM

We look forward to seeing you in Greenville! If you cannot attend the conference, feel free to request a free trial or sign up for a webinar.