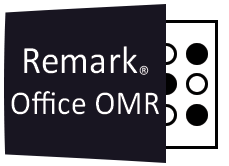 Remark Office OMR 10.1 is now available! This update contains a variety of new features, fixes, and updates including:
A link was added to the Help menu to submit a Remark review on our website… let us know what you think!
A new email summary when using Report Batches so that you can verify who is receiving the reports
The percent sign was added to the Basic Item Analysis Report with Statistics
The ability to paste correct answers in the answer key was added to the stand alone Advanced Grade Utility
When exporting to Excel and using Standard Answer Keys, you will now get one Excel file with the various versions, as opposed to separate Excel files based on the version
And much more…
You can see the full list here.


The update is available to customers who have a valid maintenance and support contract. If you have an active contract you will be prompted to install the update when you open the software if the check for updates feature is turned on in your preferences. You can also click Help|Check for Updates to receive the update.


If your maintenance and support contract has lapsed, you will want to contact our sales team to renew your contract so that you can get this important update.


We continually update all of our products, primarily based on your suggestions.


We greatly appreciate your support!