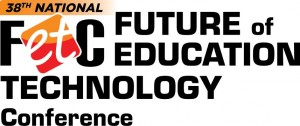 From January 24 to 26, Gravic will be exhibiting at the FETC conference in Orlando, FL. We hope you can stop by and check out our latest version of Remark Test Grading Cloud.  With Remark Test Grading Cloud, educators can build custom test answer sheets, print them on regular paper and scan them using any imaging device (scanners, multifunction printers and mobile scanning apps). Completed test images can be emailed to the cloud or uploaded for easy grading. Educators can receive test grading reports via email or view them in the cloud. The reports produced show student, class and test performance. Grades can also be easily exported to your gradebook or learning management system.
While at the booth, please feel free to ask our booth staff about the upcoming Remark Office OMR 10 release.
Please stop by Gravic's booth #2140 to request a free teacher license of Remark Test Grading Cloud, while also entering for a chance to win a $100 Amazon gift card.
This year's conference will be held at the Orange County Convention Center located in Orlando, FL. You can stop by our booth during the following expo hours:
• Wednesday 12pm-6pm
• Thursday 8:30am-5pm
• Friday 8:30am-2pm
You can register for a free expo-only pass to FETC 2018, using the code GRAVIC18. This promo code expires 1/22/18. You can register with the code here.
We look forward to seeing you at the show! If you are unable to attend the show, you still have the opportunity to try our remarkable technology by requesting a free trial of Remark Test Grading Cloud. You can also participate in a live chat with our sales team to discuss your needs.
The Remark Software Team