Helpful Template Editor Tools: Wednesday, May 24, 2017 2:00 PM EDT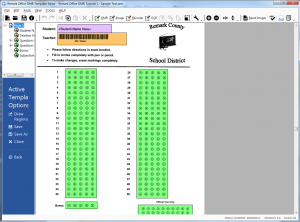 There are many tools in the Remark Office OMR Template Editor that can make creating templates much easier. We will show you things like copy and paste special, undo/redo, spell check, resetting page images, auto aligning images, setting up reusable answer scales, reordering questions and adjusting region borders. All of these items can save you time when creating your form templates.
Sign up for this monthly webinar.
Monthly webinars are free for customers with current maintenance or technical support agreements. If you do not have a current agreement, the cost of each webinar is $50 USD. Why not consider purchasing a support agreement? A support agreement entitles you to attend any monthly webinar at no additional cost. For support status and information, contact our support department.
You can view upcoming webinars here.