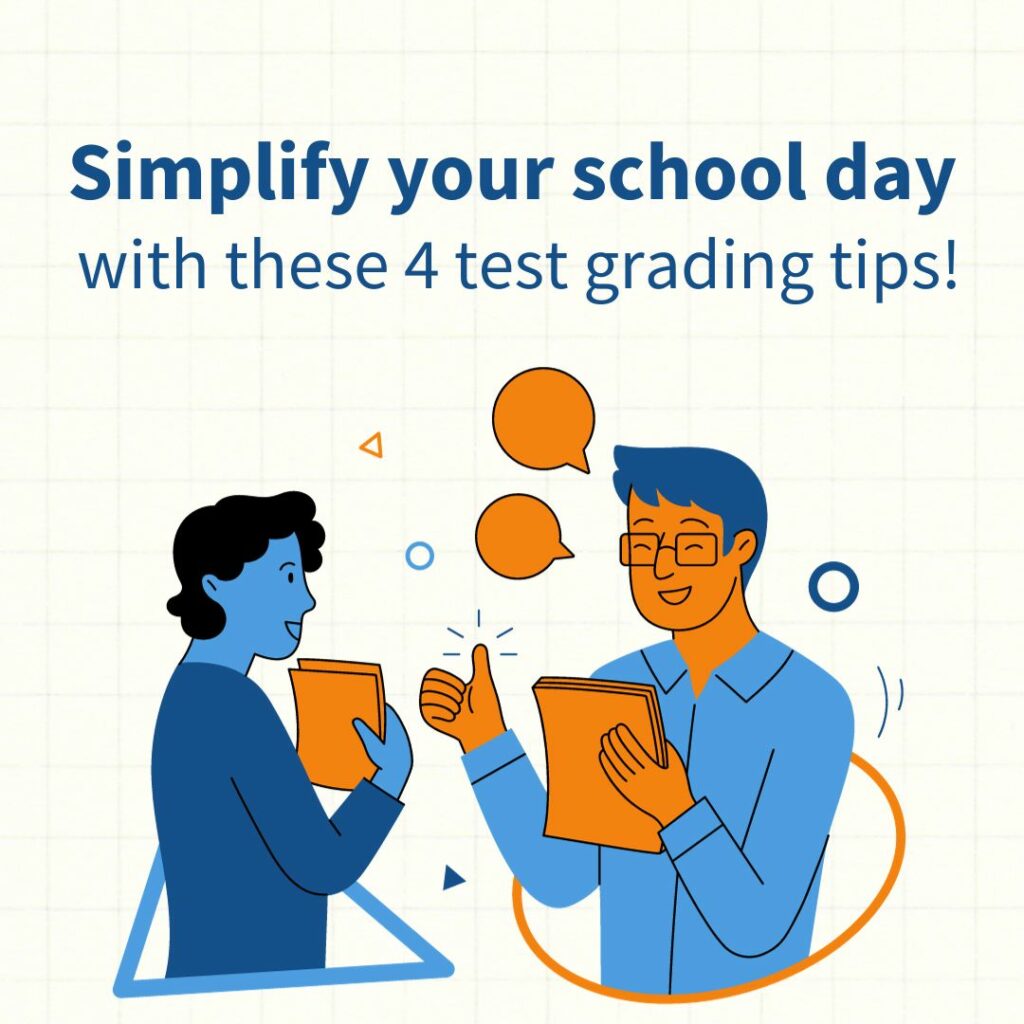 Teachers! We understand you have a lot on your plate. When you have a thousand moving parts on any given school day, grading tests can be a time-consuming and cumbersome process for you to deal with long after the school bell rings. With that in mind we've compiled a list of tips we think you may find helpful to save you valuable time both in and outside of your classroom.
1. With automated grading, keep grading in the classroom.
A common misconception about teaching is that a teacher's day ends when the school day ends. The truth is that a typical teacher works about 54 hours a week. With Remark Test Grading's efficiency, there is no need to bring test grading 'homework' home. All the components of administering and grading a test are in one web application, allowing test grading to be complete with a few clicks of the mouse instead of a red pen.
2. Easily create and scan tests, eliminating the paper pileup.
If you currently grade tests by hand, then you may find that they begin to pile up over time as other priorities come to the forefront of your day. Rather than grading manually, consider a scanning and grading application to prevent a backlog from forming on your desk. With the Remark Test Grading application, you can choose to use a pre-defined answer sheet, or you can create a custom one to closely match your test. In just a few short moments your test is ready to print on regular copy paper. Once your students complete the test you scan their forms with your school's copier or any scanner. The test images get uploaded to the application for instant grading so you can quickly get student grades and run additional reports to see how your students are performing. You will keep your desk organized and your students will benefit from getting quicker feedback on the test.
3. A test is more than just a grade! Drill down into the test for important information on class performance.
You need to know how your students and class are mastering the material you are teaching. Breaking the test into learning objectives is key for evaluating their understanding of your subject matter. Remark Test Grading allows you to define the content areas covered on your test. Reports are available for seeing both your class and individual students' mastery of different concepts tested. If they are not meeting expectations, you can quickly identify and address any potential concerns with the students and class as needed. You also have data that will help you determine what material needs more review in class or at home.
4. Get your grades into your gradebook quickly.
View student, class, item, and test performance through customizable and detailed, yet easy-to-use, grade reports. In addition to the reports, student grades can be exported to various formats compatible with popular gradebooks and learning management systems. Connector applications are available to automatically populate gradebooks in Blackboard, Canvas, and Brightspace D2L. Use the reports and export options to share results with students or parents, providing performance reviews on current knowledge.
Interested in Remark Test Grading? Try it out for free!
Want to learn more about simplifying your test grading process? Sign up for a free demonstration or request a free trial to see what Remark Test Grading is all about. You can also contact the Remark Sales Team at [email protected] or 1-800-858-0860 to discuss your needs.