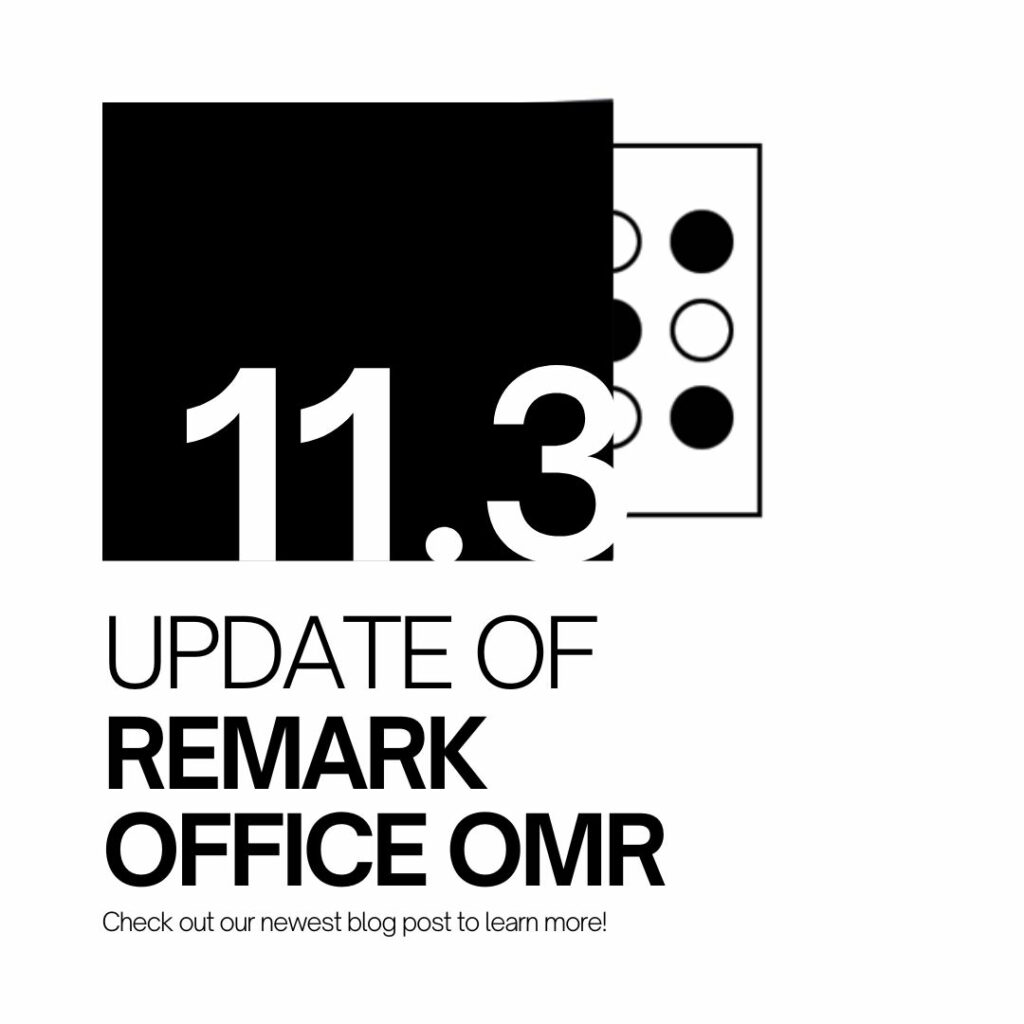 At Remark Software, we are committed to continuously improving our products to meet the evolving needs of our customers. In our latest update, we've introduced some exciting enhancements and fixed a few issues to make your experience with Remark Office OMR even better.
Our biggest addition?
Enhanced Barcode Support
One of the key highlights of this update is our enhanced barcode support. We've taken your valuable feedback and real-world form challenges into account to improve barcode recognition within Remark Office OMR. Whether you're processing surveys, questionnaires, tests, or any other forms that rely on barcodes, you can expect a smoother and more accurate experience.
Barcode recognition can be crucial for automating data capture and analysis. With this upgrade, you can be confident that Remark Office OMR will read and process barcode data more efficiently than ever, saving you time and ensuring the integrity of your collected information.
This update to Remark Office OMR is absolutely free for those who have an active software maintenance agreement. The software maintenance agreement includes free access to all updates and upgrades as well as access to our award-winning technical support team. We encourage you to contact The Remark Team with any questions or to purchase or renew your maintenance agreement at [email protected].