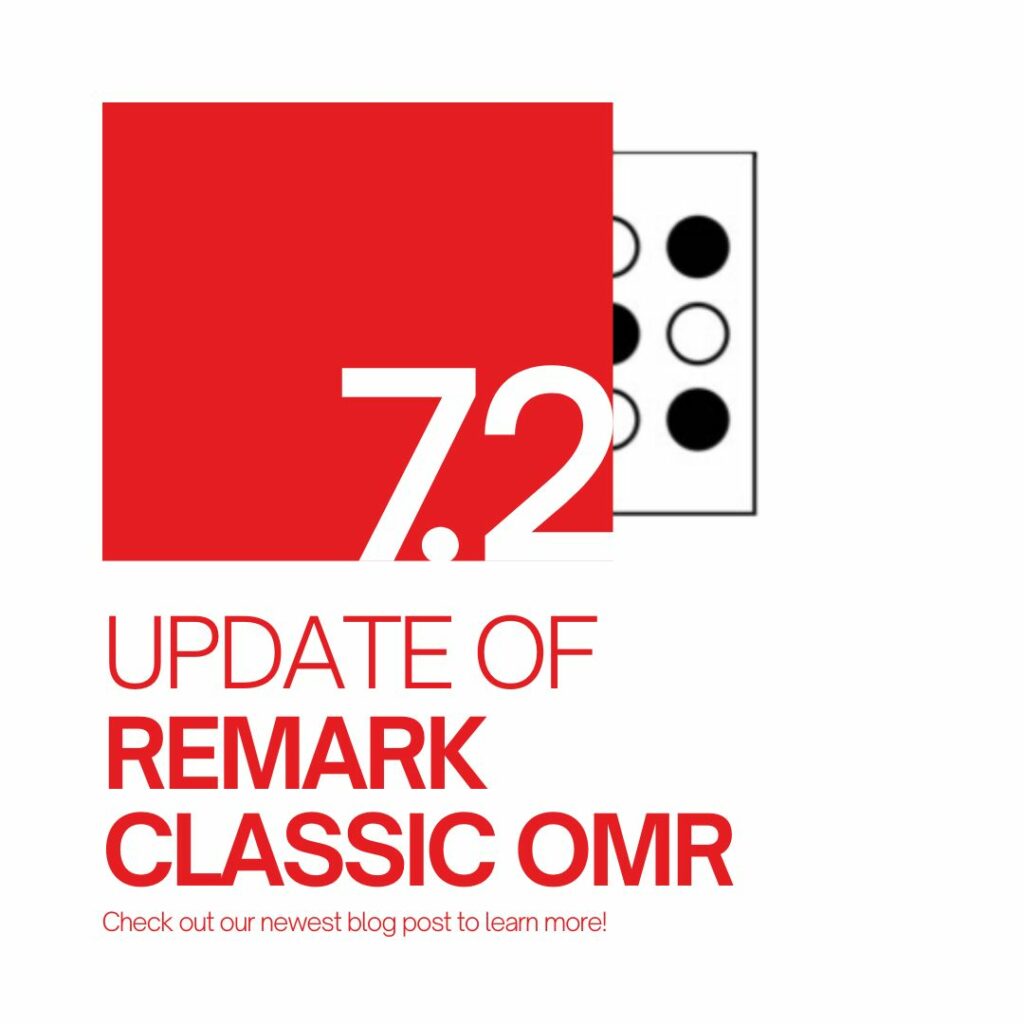 The Remark Team is excited to unveil the latest release of Remark Classic OMR, version 7.2! Remark Classic OMR is the leading software application for collecting data from traditional OMR forms and scanners. The application provides an easy interface for scanning, processing, and analyzing your tests, surveys, and other OMR forms.
When planning new versions, we always listen to our customers' feedback in order to meet their evolving needs. This update boasts an array of new features, enhancements, and bug fixes to make your experience smoother and more efficient.
We made some updates for one of our more popular scanners, the high-speed Sekonic SR-8000 Hybrid, which processes OMR forms and captures images of pages. Specifically, we updated it so that the backside of a form is captured, even when no timing marks are present.
Customers have frequently requested a report that gauges students' increase in knowledge by comparing a test given prior to a class (pretest) with one given after the class (posttest). The new Student Pretest-Posttest Report provides valuable insights to the instructor into how the students mastered the material. We also included several other updates to Remark Quick Stats in the latest release.
Finally, the entire product was reviewed and updated to meet the latest accessibility standards to provide a better experience for users with disabilities.
This update to Remark Classic OMR is absolutely free for those who have an active software maintenance agreement. The software maintenance agreement includes free access to all updates and upgrades as well as access to our award-winning technical support team. We encourage you to contact The Remark Team with any questions or to purchase or renew your maintenance agreement at [email protected].
Excited to learn more?
Click the button below to explore the full range of new features and fixes introduced in Remark Classic OMR 7.2. As always, please keep your comments and feature suggestions coming!