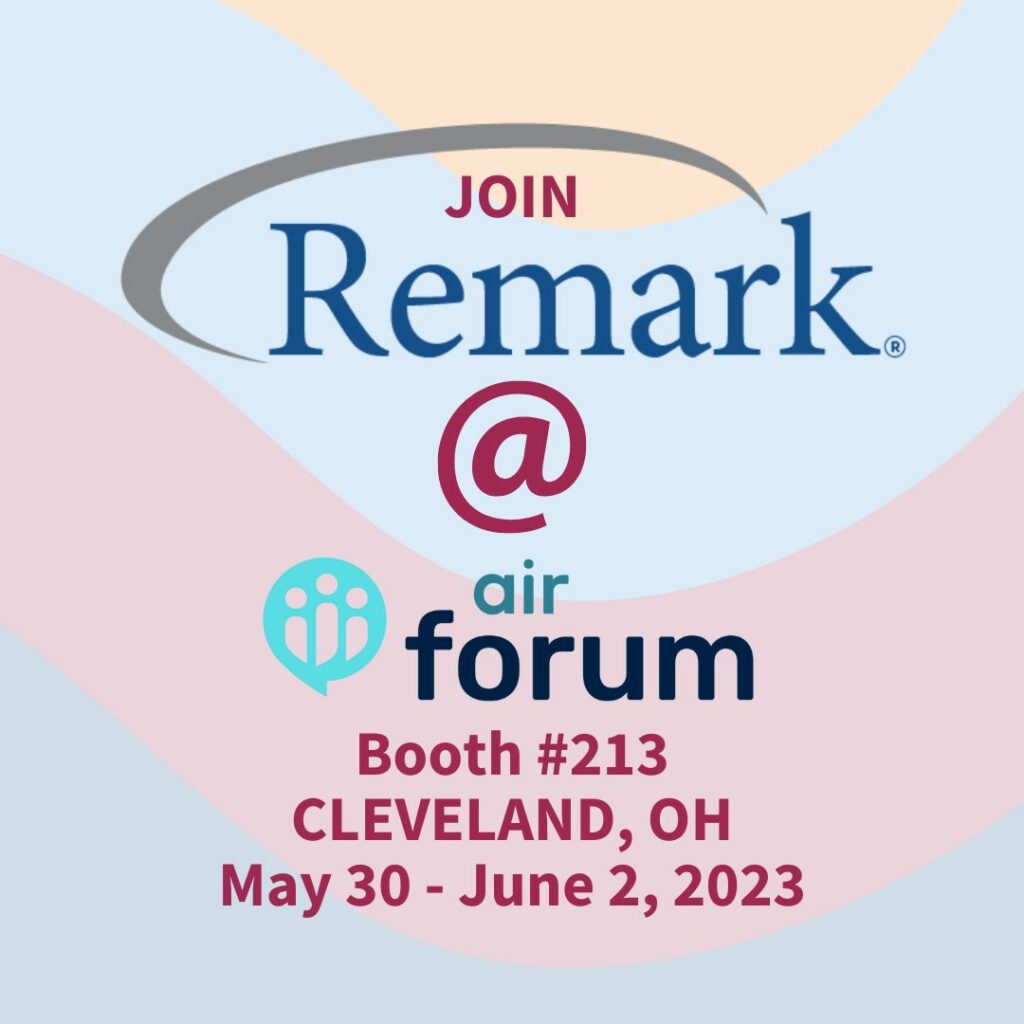 We are thrilled to announce that the Remark Team will be present at this year's annual AIR Forum from May 30 to June 2 in downtown Cleveland, OH. As pioneers in educational assessment and data analytics, we are excited to showcase our always evolving Remark products at this year's event. Our first year exhibiting at AIR was at the 1998 Forum in Minneapolis, and we are proud to celebrate a Remarkable milestone: 25 years of exhibiting Remark products at this gathering! We look forward to greeting in person our many customers at AIR and meeting those of you who are new to the field! Our commitment to empowering educators and institutions with innovative data collection tools has grown stronger over the years, and we look forward to sharing our latest advancements and insights with attendees at this special event.
Give Away Alert! – Come visit us at our booth for a chance to win a $100 Amazon gift card!
Location: Huntington Convention Center, Cleveland, Ohio
Booth Number: 213
The Exhibit Hall Hours:
Tuesday, May 30 | 4:45 p.m. – 6:45 p.m.
Wednesday, May 31 | 10:00 a.m. – 5:30 p.m.
Thursday, June 1 | 8:00 a.m. – 2:30 p.m.