Each summer, Gravic invites a select group of individuals to participate in a mutually-beneficial internship program. Throughout the summer, each intern will be given unique tasks and opportunities to help cultivate their knowledge from prior skillsets or classes. In return, Gravic assists each intern throughout the process with the end goal of providing valuable experiences for all involved. We are pleased to welcome the following interns to the Gravic family for the Summer of 2022.
Apurva:
Apurva is an upcoming sophomore at Pennsylvania State University and is currently majoring in Applied Data Science. This summer, Apurva will be focusing on creating reports for the Shadowbase division. Apurva hopes to learn interactively through her internship and apply the knowledge from her previous college courses in a real-world work environment. So far, Apurva has appreciated how nice and genuine each employee has been and is grateful for the tight-knit community Gravic fosters. In her free time, Apurva can be found drawing, listening to music, playing tennis, or paddle boarding whenever the opportunity presents itself. One fun fact about Apurva is that she can speak four languages fluently! These languages include English, Gujarati, Telugu, and Hindi. We are very excited to welcome Apurva aboard the Gravic team this summer! 
Sid:
Sid is currently a rising sophomore at Pennsylvania State University. At Penn State, Sid is majoring in Computer Science with a minor in Economics. This summer at Gravic, Sid is focused on Shadowbase user exits. Sid hopes to improve his technical skillset while also learning from a hands-on experience at Gravic. Since the start of his internship, Sid has appreciated the courteous and pleasant work environment and enjoys the laid-back yet professional atmosphere Gravic promotes. When outside of the office, Sid can be found enjoying the outdoors, playing tennis with friends, or catching up on sleep. An interesting fact about Sid is that he has an Ohm symbol tattooed on his arm. We look forward to working with Sid this summer and welcome Sid to the Gravic family!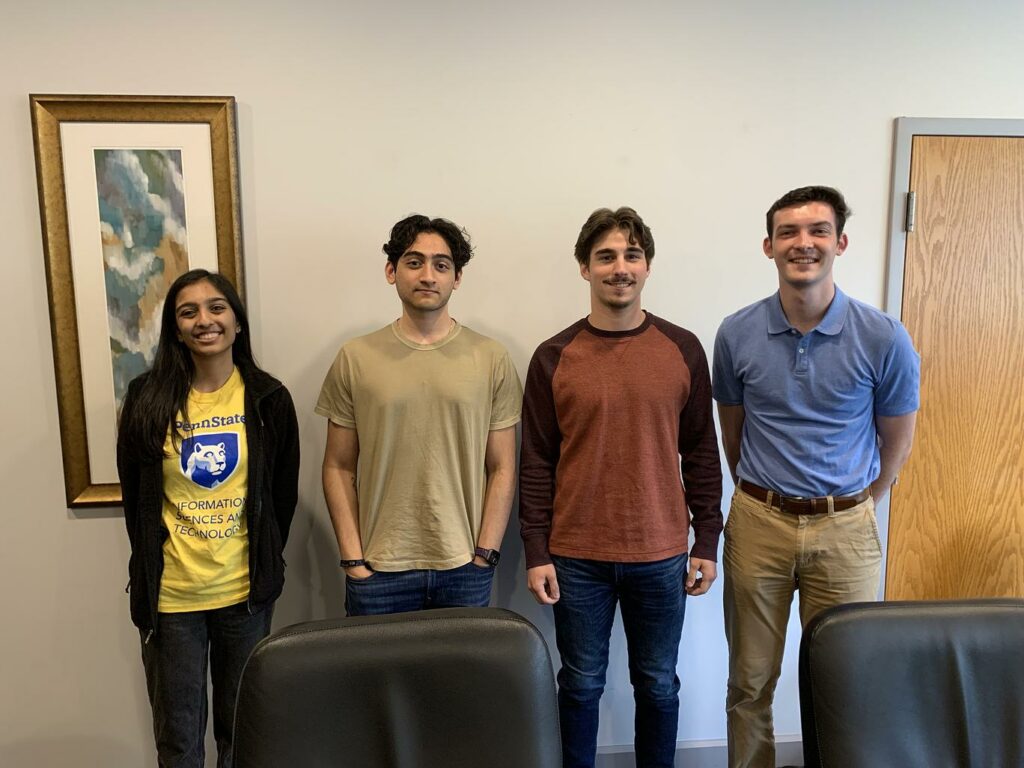 Ethan:
Ethan is a rising sophomore at Temple University and is currently majoring in Mechanical Engineering. At Gravic, Ethan will be focusing on creating reports for the Shadowbase division. Ethan wants to gain valuable work experience through Gravic and especially apply his engineering expertise toward 3D printing and the design process.  So far, Ethan enjoys how open the office is for everyone to communicate and especially takes pleasure in walking the loop around the office complex during break time. When not at Gravic, Ethan can be found playing soccer or bowling with his friends. An interesting fact about Ethan is that he is an amazingly talented spray-paint artist and sold his work online during the Covid-19 lockdown. We are super excited to welcome Ethan to Gravic and help him grow this summer!
Peter:
Peter is an upcoming junior at Temple University pursuing a major in Data Science and Analytics with a minor in Economics. This summer, Peter will be in the marketing department for the Gravic Remark division. Throughout the summer, Peter is hoping to acquire a greater knowledge of how the business world interacts, while also previewing how Data Science can be utilized by a company such as Gravic. During his first few days, Peter appreciates the kindness each employee exemplifies and is grateful for how willing each employee is towards assisting one another. Outside of work, Peter can be found playing soccer or basketball with his friends or reading before sleep. A fun fact about Peter is that he bit a hole through his tongue when he was in middle school. Gravic is thrilled to have Peter join the team this summer!