Remark Office OMR 11 now allows you to save your templates as fillable PDFs (Electronic Bubble Sheets) for electronic distribution. Fillable PDF files can be easily distributed to respondents via email or posted on a website, then completed and emailed back to you for quick processing. You can read the fillable PDF files in the Remark Data Center just as you would read PDF image files.
Image regions are converted into fillable open response regions on the fillable PDF form. These regions would later need to be changed to OCR regions in the OMR form template file in order to read the machine-generated text on the fillable PDF form during form processing.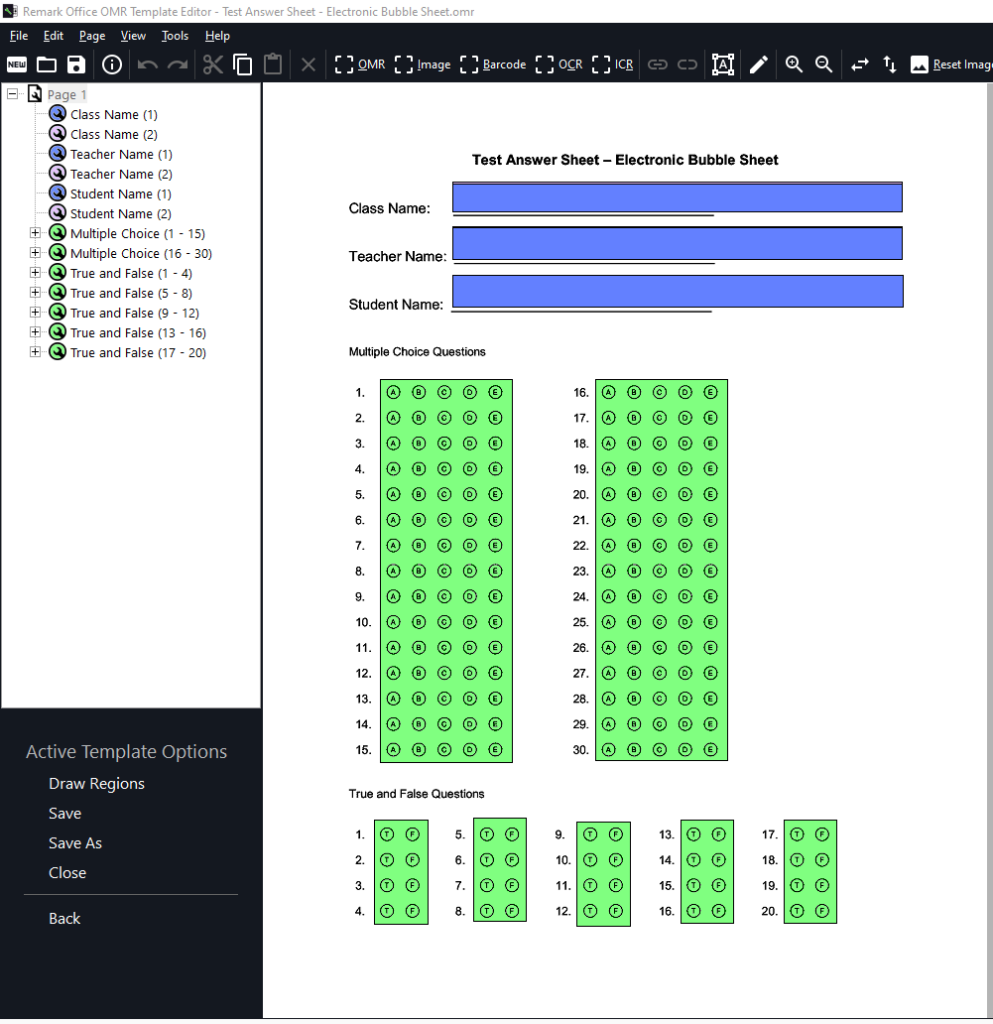 In the Remark Template Editor, click on File | Create a Fillable PDF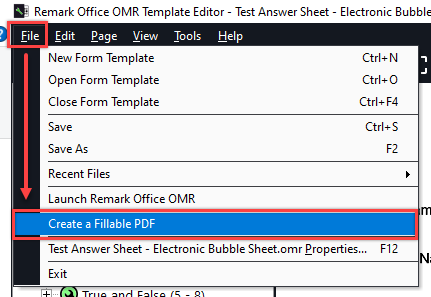 Although it is not required, we recommend that you also supply the actual scanned PDF image of the form to Remark. The resulting fillable PDF (Electronic Bubble Sheet) will be of higher quality.
Select the ellipsis (…) and browse to the location of the scanned image of your blank PDF form. By default, "Open PDF file after saving" is selected.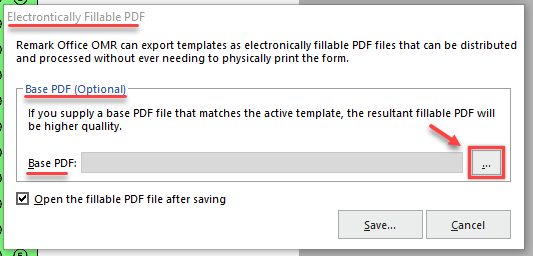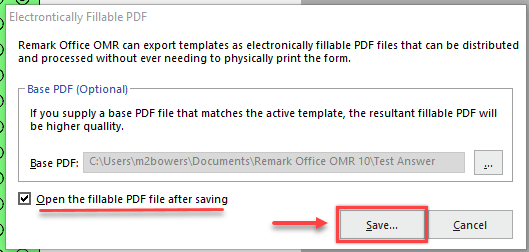 Once you add the Base PDF File, you will click on the "Save" button to save the fillable PDF form.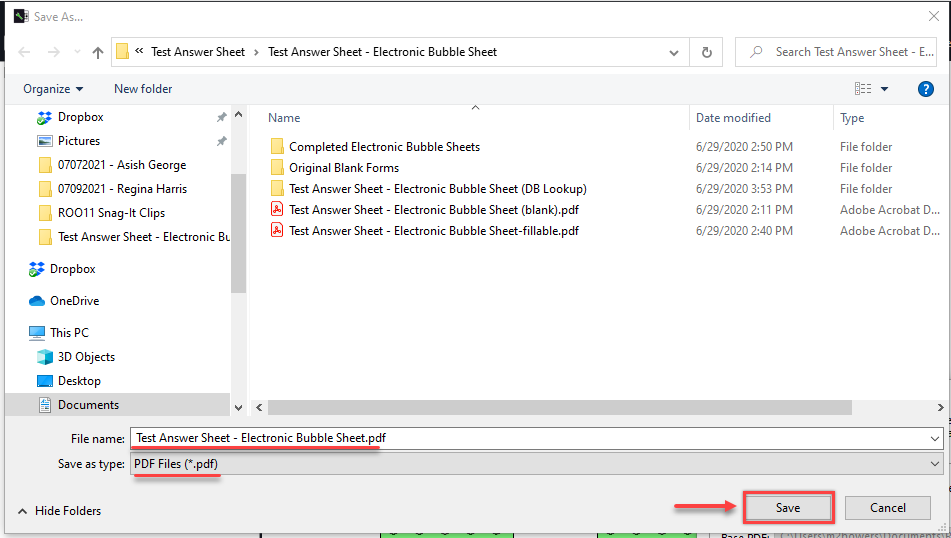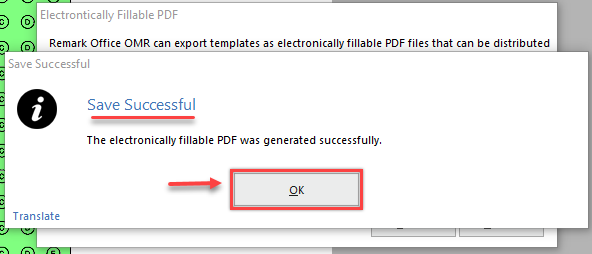 Once the fillable PDF form has been successfully saved, the fillable PDF form will open automatically. You should thoroughly test your fillable PDF prior to distributing it to actual respondents.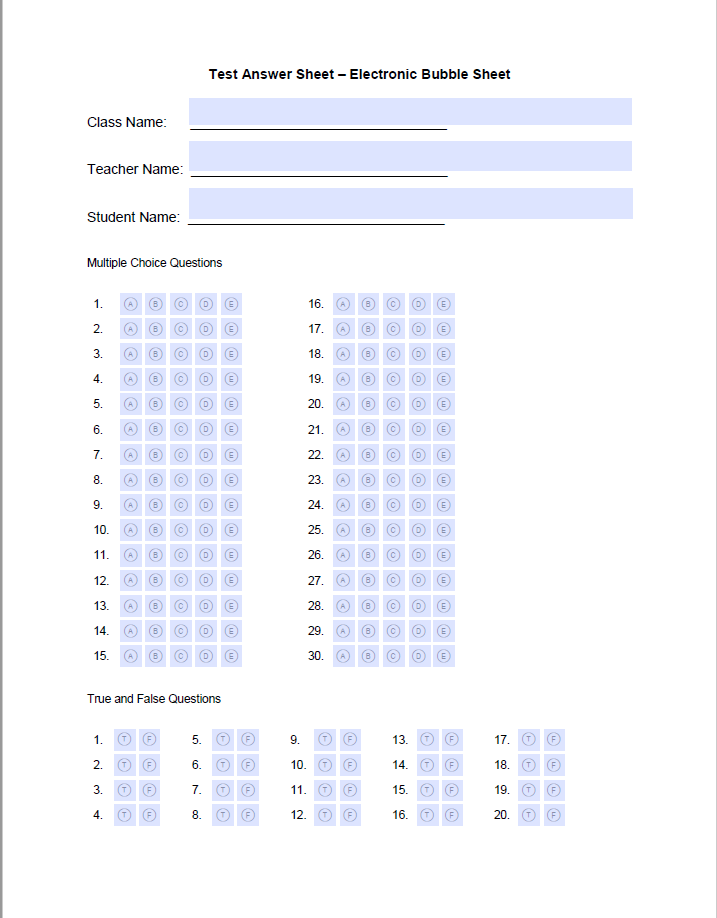 You can then distribute the fillable PDF forms to your recipients in the manner that works best for you (e.g., email, post on a website, etc.).
Remark Product Support can be reached Monday – Friday (except major holidays) from 9am – 6pm Eastern Time at 610-647-8595 or by email at [email protected].