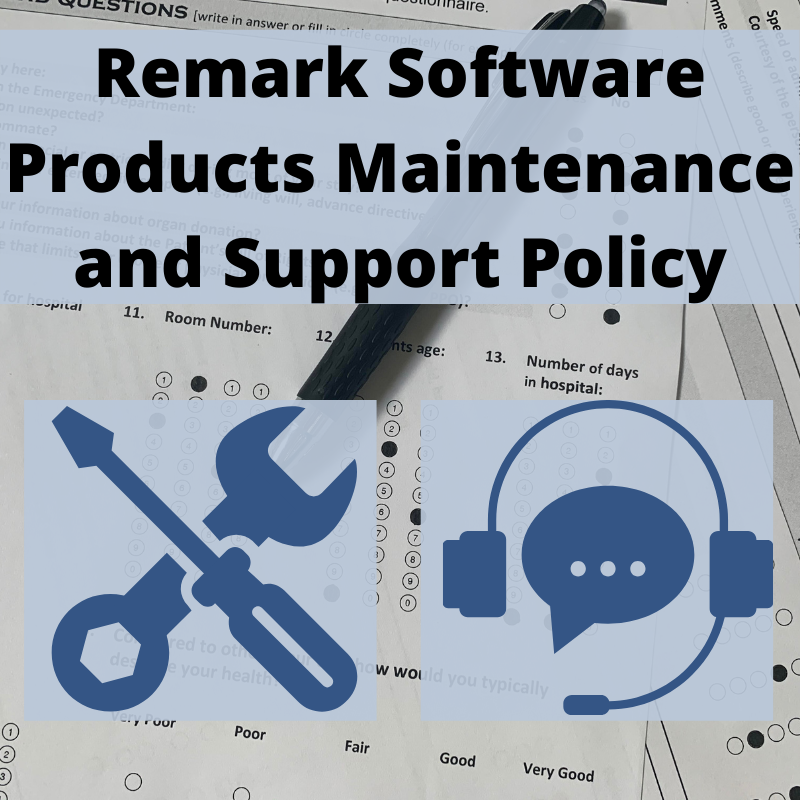 When purchasing a single-user license for one of our Remark software products (Remark Office OMR, Remark Classic OMR, Remark Web Survey, etc.), the purchase normally includes one year of annual maintenance & support. For Remark product site licenses, maintenance & support are included in each annual renewal fee.
The Remark products maintenance & support agreement includes:
All product updates
Phone Support
Website support (via the online form submission and chat)
Replacement software downloads (if applicable)
Software activation assistance (if applicable)
Free Monthly webinars and recorded webinars
Priority Remark Office OMR form review service
We highly encourage you to renew annual maintenance & technical support so that you are always up to date on your software, which is particularly important in this fast-paced world of technology where operating systems are continually being updated.
If you do not choose to renew maintenance & support, you may continue to utilize our free offerings but you will not have access to our support department, any product updates, product downloads, or assistance with activations in case your computer changes or fails.
In addition, if you require any updates or assistance outlined in the maintenance & support policy in the future, you will be subject to renewing and paying back maintenance & support for the time that your service was inactive.
Support can be reached Monday-Friday (except major holidays) from 9AM-6PM Eastern Time at 610-647-8595 or by email at [email protected].