Remark Product Support is available Monday – Friday, 9am – 6pm ET, to provide technical support to our customers. Customers can always email us at [email protected] or call us at 610-647-8595.
Customers can also contact Remark Product Support from the Support tab on the RemarkSoftware.com website. Customers have the ability to chat with Remark Product Support by clicking on the Chat! button.
Customers also have the ability to submit an online support request form to Remark Product Support. Simply click on "Contact Support" or "Support Request" to bring up the online support request form.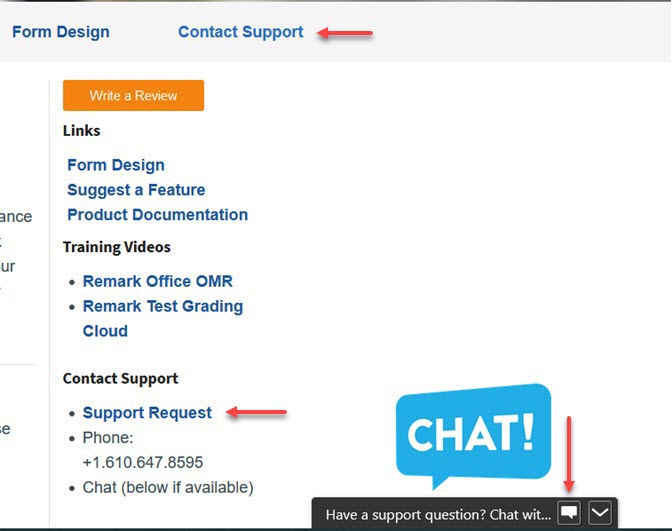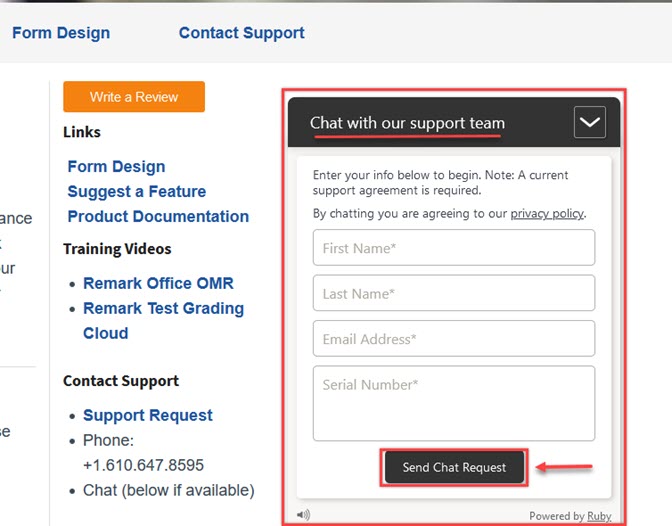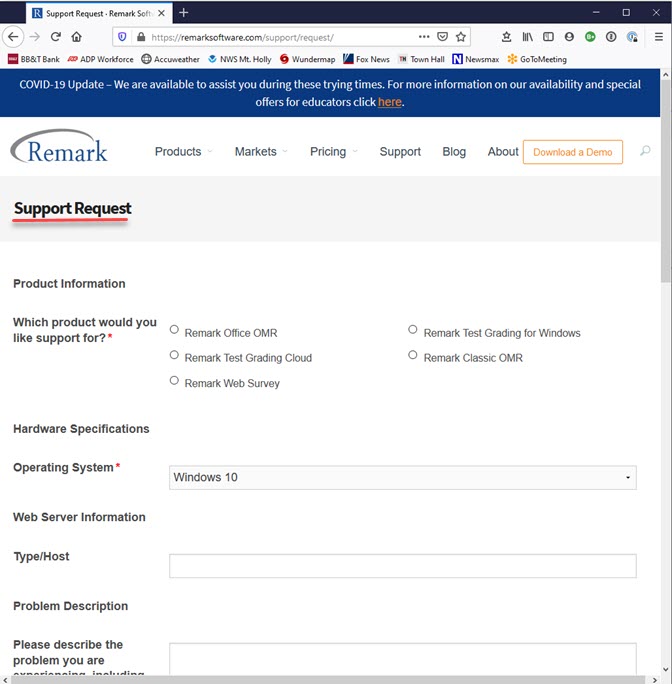 Remark Product Support is here to provide you with technical support for your Remark software product. Please contact us if you need assistance.