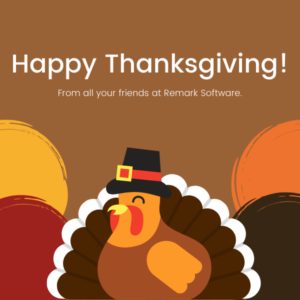 The Remark team would like to wish everyone a very Happy Thanksgiving. We hope that you have a safe and healthy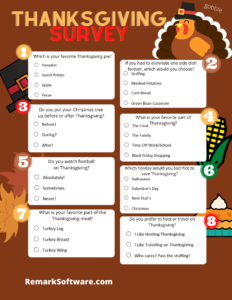 holiday.
Please note, our office is closed for the holiday, and also on Friday, November 20th, 2020. We look forward to serving you again when we resume regular business hours on Monday, November 23rd, 2020.
As a gift to show our thanks to all of our terrific customers, we've included a fun and free Thanksgiving survey that can be read with Remark Office OMR. Just click the survey for the PDF, and click here for the OMR template!
Warm Regards,
The Remark Products Group
Gravic, Inc.