The Remark Products Knowledgebase is available through the support page on our website.
The Remark Products Knowledgebase contains valuable information on our various Remark products:
Remark Office OMR
Remark Quick Stats (the analysis & reporting package)
Remark Test Grading Cloud
Remark Test Grading Desktop
Remark Classic OMR
Remark Web Survey
You will also find links to: Recently Added Articles, Featured Articles, Popular Articles, and Top-Rated Articles. You can even subscribe to the Remark Products Knowledgebase to receive email notifications when new articles are added to the knowledgebase.
When you click on one of the categories or subcategories listed, you will see a "Subscribe" link. Click on that link to subscribe to the Remark Products Knowledgebase.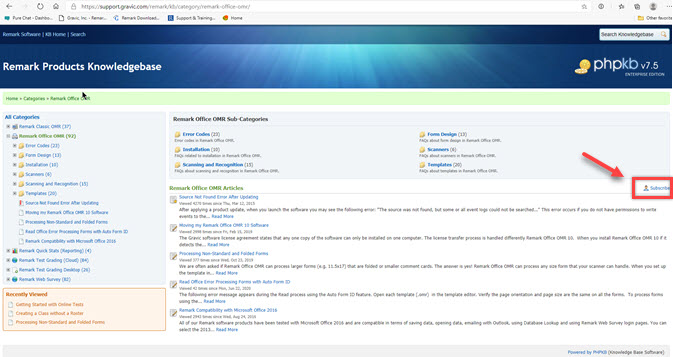 You have the option to subscribe to a particular category. You can also opt to subscribe to all subcategories within that category.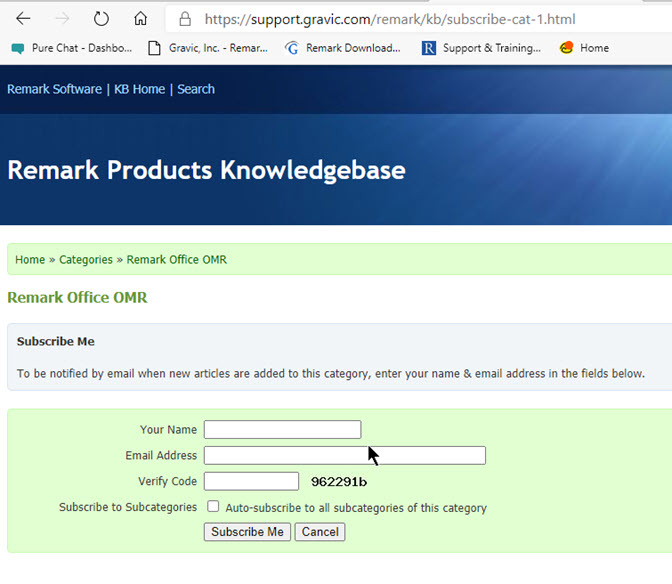 There are also Error Codes lists for many of the Remark products, with descriptions and information related to the specific error message, to assist you with resolving the error you encountered with your Remark software.
For our Remark Test Grading Cloud application, there are detailed instructions related to specific tasks within the application, similar to the User's Guides provided with our Remark software products. Many of these informative articles also contain URL hyperlinks to instructional support videos for your information.
Check it out here.