Once again, our partners at GB Network & Print will be showing our Remark Office OMR software at the BETT Brazil EDUCAR conference and expo in Sao Paulo, Brazil. Please stop by stand #107D to learn how other Brazilian schools are using the product, and see for yourself how the Remark software can assist your school to automatically process and analyze your tests and assessments.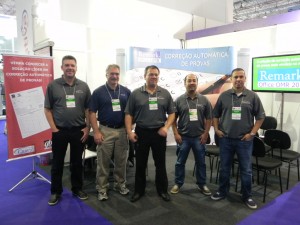 Expo Hours:
May 10th, Wednesday from 9am – 7pm
May 11th, Thursday from 9am – 7pm
May 12th, Friday from 9am – 7pm
May 13th, Saturday from 9am – 7pm
We hope to see you at the show!

GB Network & Print are our official distributors of our Remark products in Brazil providing local support and a Portuguese language version of the Remark Office OMR product.