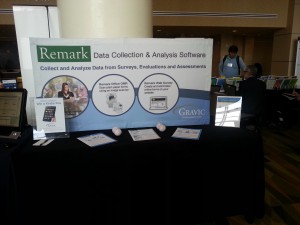 We are pleased to be exhibiting at the American Association for Public Opinion Research (AAPOR) Annual Conference in New Orleans from May 18-21, 2017 in booth #25. We will be demonstrating how our flagship product, Remark Office OMR, simplifies the process of collecting and analyzing data from surveys, evaluations, and other feedback forms. This year's conference will be held at the Sheraton New Orleans, located at 500 Canal Street, New Orleans, LA, 70130.
Exhibit Hours:
Thursday, May 18th from 3pm – 4pm
Friday, May 19th from 7am – 4:15pm
Saturday, May 20th from 7am – 1:45pm
You can learn more about the AAPOR Annual Conference here.
We hope to see you in New Orleans. If you cannot attend the conference, feel free to test your data collection needs with Remark Office OMR by trying a free demo version.
Learn more about what we will be showing at the AAPOR conference.