Here at Gravic we love to work hard and have fun.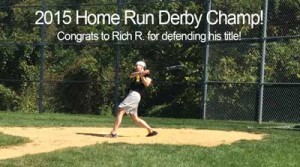 Throughout the years we have put together many activities for our employees and one of our favorites has been Home Run Derby. This fall we had 14 employees participate in the lunch break event that was held at a local park. We had great weather and good spirits. With 14 employees competing for bragging rights it was a hard fought competition.
Congratulations to our Sr. Manager of Development, Rich R., who was able to defend his title against some fierce competitors.
We put together a quick video of the event below. We hope you enjoy!