We are pleased to be exhibiting at the Consortium of State Organizations for Texas Teacher Education's (CSOTTE) Fall Texas Teacher Education Conference in Frisco, TX on October 25th-27th.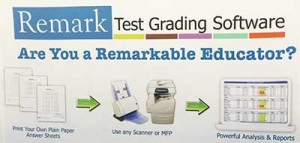 Gravic personnel will be demonstrating our Remark Office OMR software for tests, assessments, evaluations, surveys and other plain paper forms. Stop by the Gravic table to see how you can put together assessment forms and set learning objectives for Domain/Competency item reporting. Feel free to bring any of your existing assessment forms to Frisco and we will be happy to discuss them with you.
Exhibit hours:
Sunday, October 25th from 1pm to 7pm
Monday, October 26th from 7am to 5pm
Tuesday, October 27th from 7:30am to 10am
Stop by our table and enter our drawing for a $100 Visa gift card. The conference will be held at Embassy Suites Dallas-Frisco Hotel Convention Center & Spa at 7600 John Q Hammons Drive, Frisco, TX 75034.
For more information on CSOTTE please visit: www.csotteconference.com.
We hope to see you at the show!