Thank you for requesting a price quote of our award-winning Remark Test Grading application!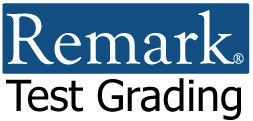 A Remark Team member will send the price quote to you at the email address provided. The Remark Team works with technology providers around the world who provide local sales and support services in specific countries. If you are in one of these countries we may forward your request to your local dealer who can assist you. Click this link to find our local partner.
Do you want to try out the software? Sign up for a trial version.
For questions about purchasing Remark Test Grading contact the Remark Sales Team.
Click here to learn more about Remark Test Grading.